Original Miracle Balm
OMB_8
Regular price

From:

$ 42.00 USD

Regular price

List Price:

Sale price

Price:

$ 42.00 USD

Unit price

per
Experience the Transformative Power of Dr. Doug's Original Miracle Balm
Dr. Doug's Original Miracle Balm is a versatile solution designed to tackle a multitude of skin concerns. Initially crafted by Dr. Doug himself to combat dry, itchy skin and to prevent chafing and blisters, it didn't take long for this miraculous balm to prove its efficacy. It offers fast relief for various skin conditions, all without leaving a greasy residue.
Enriched with organic beeswax, shea butter, extra-virgin coconut oil, and olive oil, our Miracle Balm is your go-to solution for managing eczema symptoms, moisturizing chapped hands, preventing blisters and chafing, and soothing itchy skin. Enhanced with organic essential oils, this all-natural skincare savior prioritizes your skin health, keeping it soft and nourished.
Need relief from the symptoms of Eczema?  You are in the right place!  You may also want to take a look at our Eczema Relief Toolkit, crafted by a dermatologist.  
Miracle Balm: Your Trusted Skin Ally
Whether you're in search of a reliable daily skin moisturizer or a soothing balm for post-hand-washing/sanitizing comfort, Miracle Balm is your trustworthy companion. Tested on trails and in obstacle races, it offers protection against blisters and chafed skin, safeguarding your hands, nails, and feet. Some customers have even discovered its versatility as a natural eye makeup remover and eyelash balm.
Unlock the Multipurpose Magic of Dr. Doug's Miracle Balm
Experience the all-in-one solution for healthy, protected skin with Dr. Doug's Miracle Balm today.
How to Use
Apply a thin coat to any areas in need of moisture. Bear in mind, a little goes a long way! Dr. Doug specifically crafted this product to absorb in completely and leave the skin feeling soft and smooth. Start with a small amount and massage in well. If you observe any greasiness or stickiness after application, you've probably used too much – use less next time.
Ingredients
Organic Beeswax, Organic Extra Virgin Olive Oil, Organic Extra Virgin Coconut Oil, Organic Shea Butter, Vitamin E, Organic Peppermint & Lavender Essential Oils.
---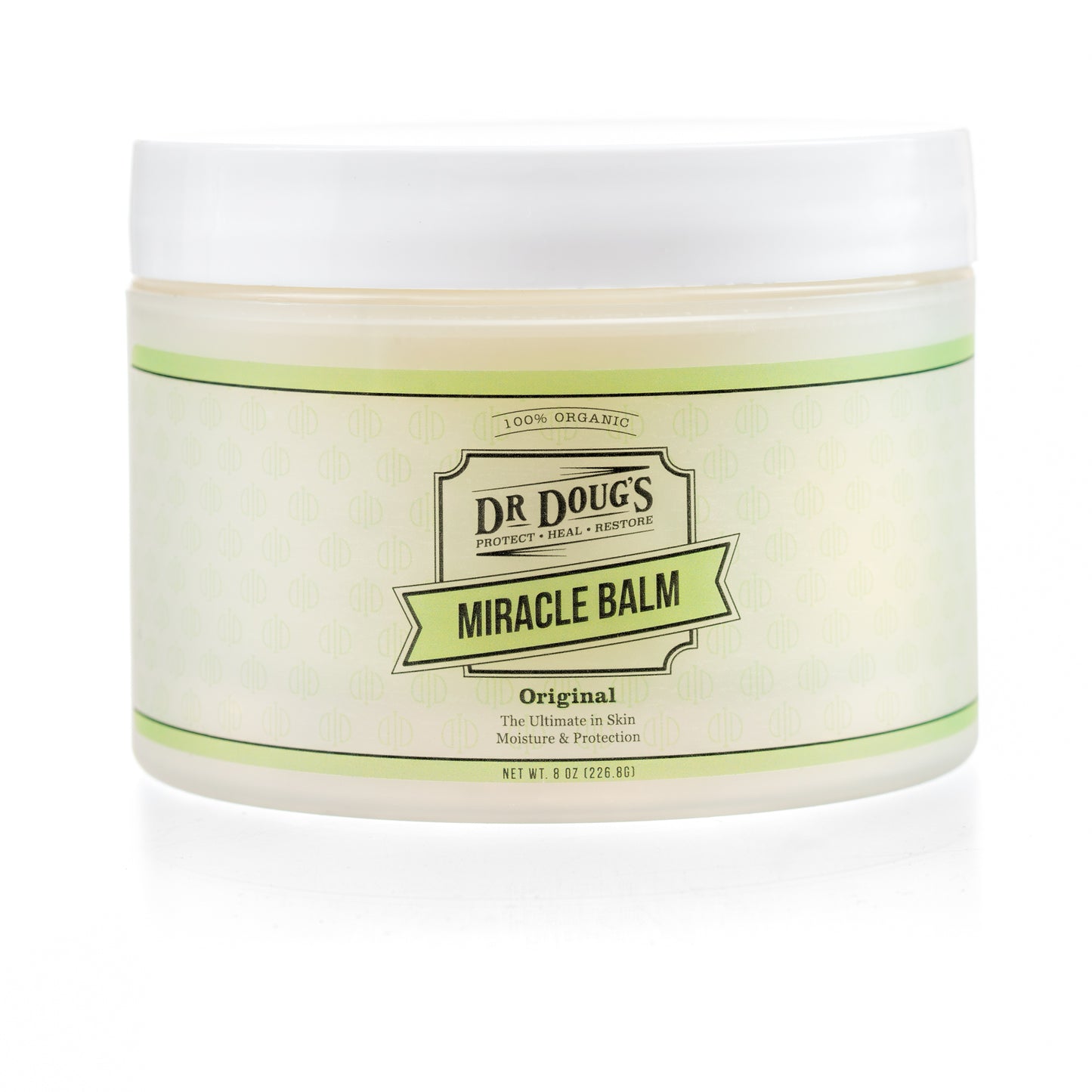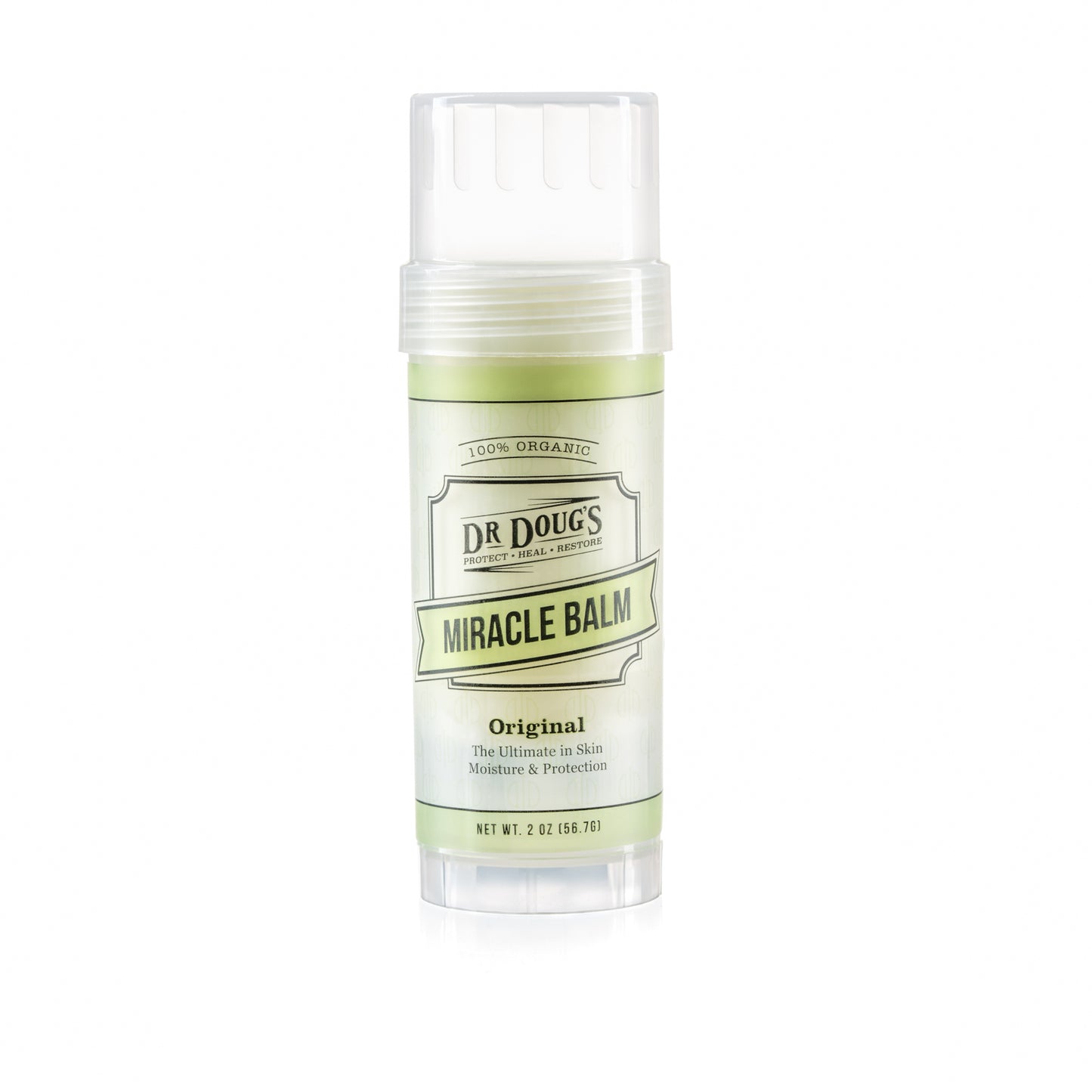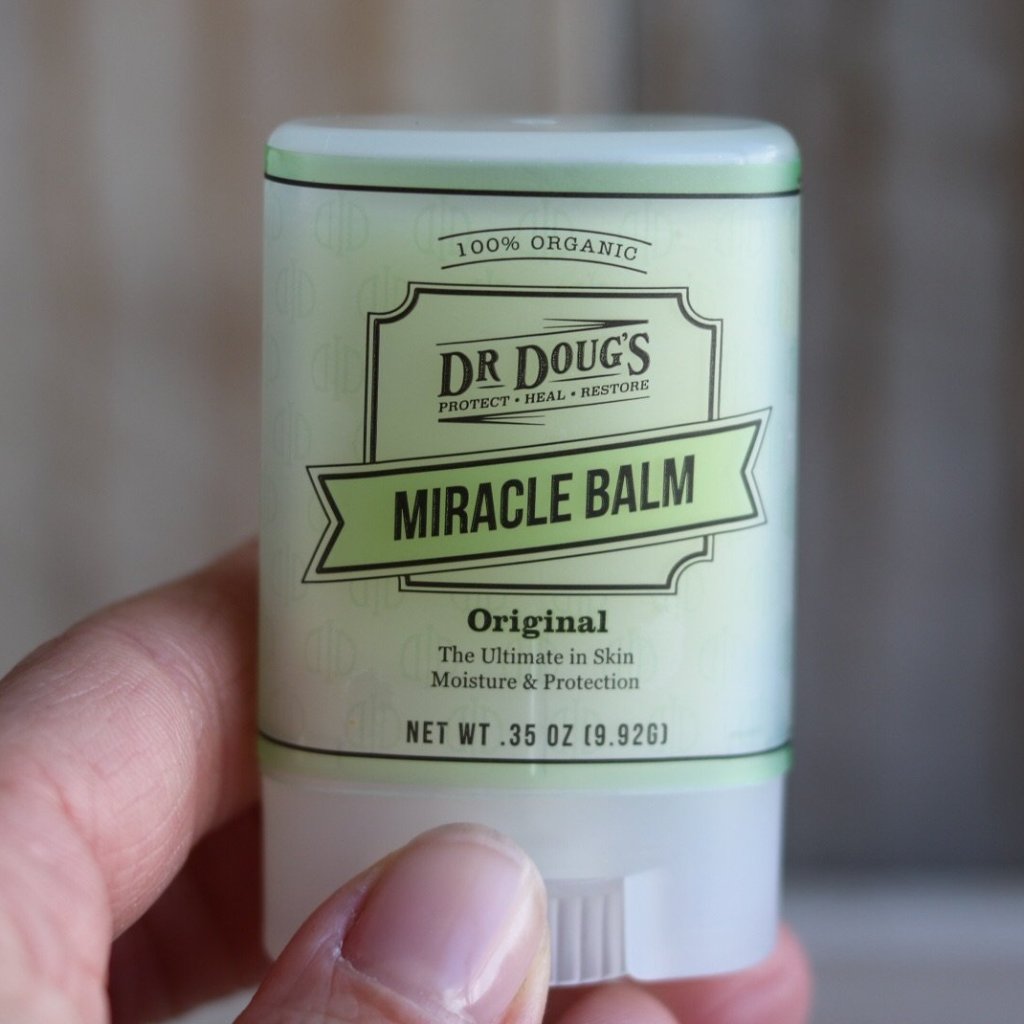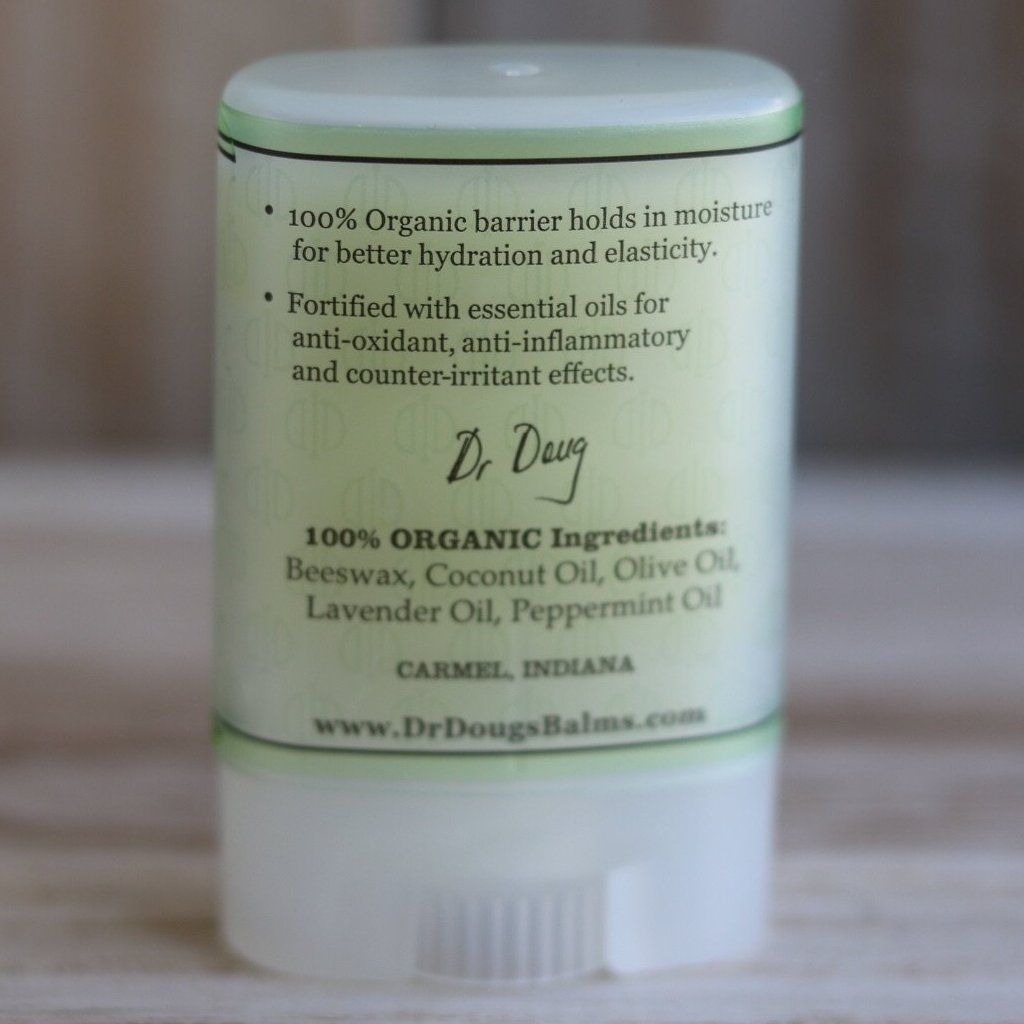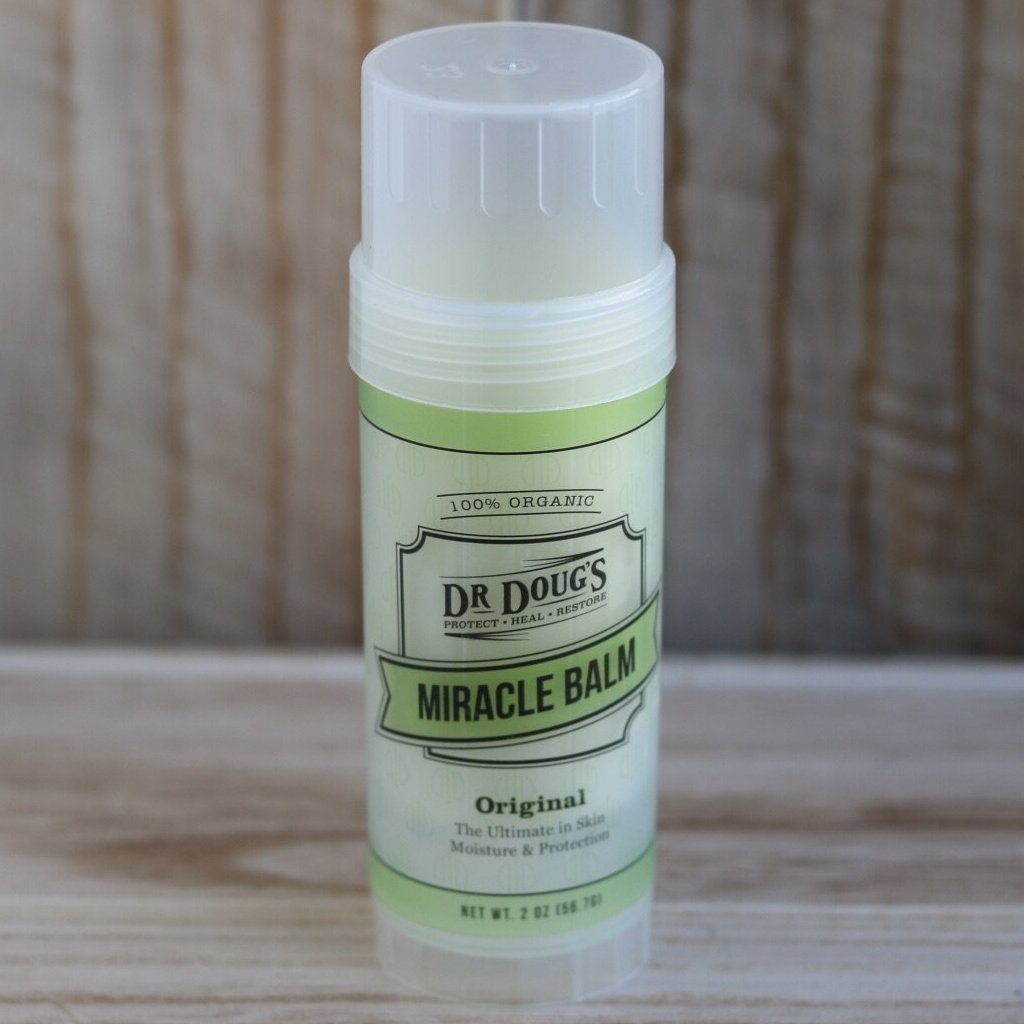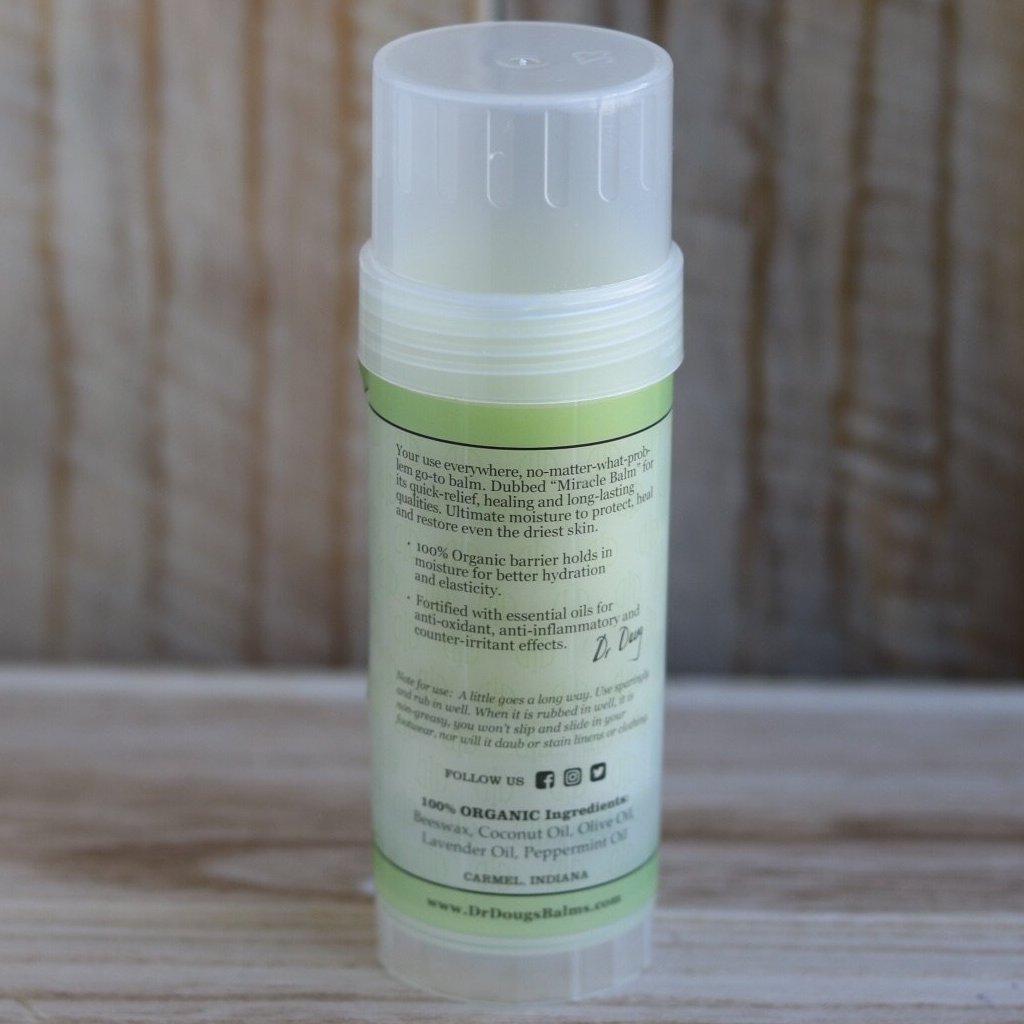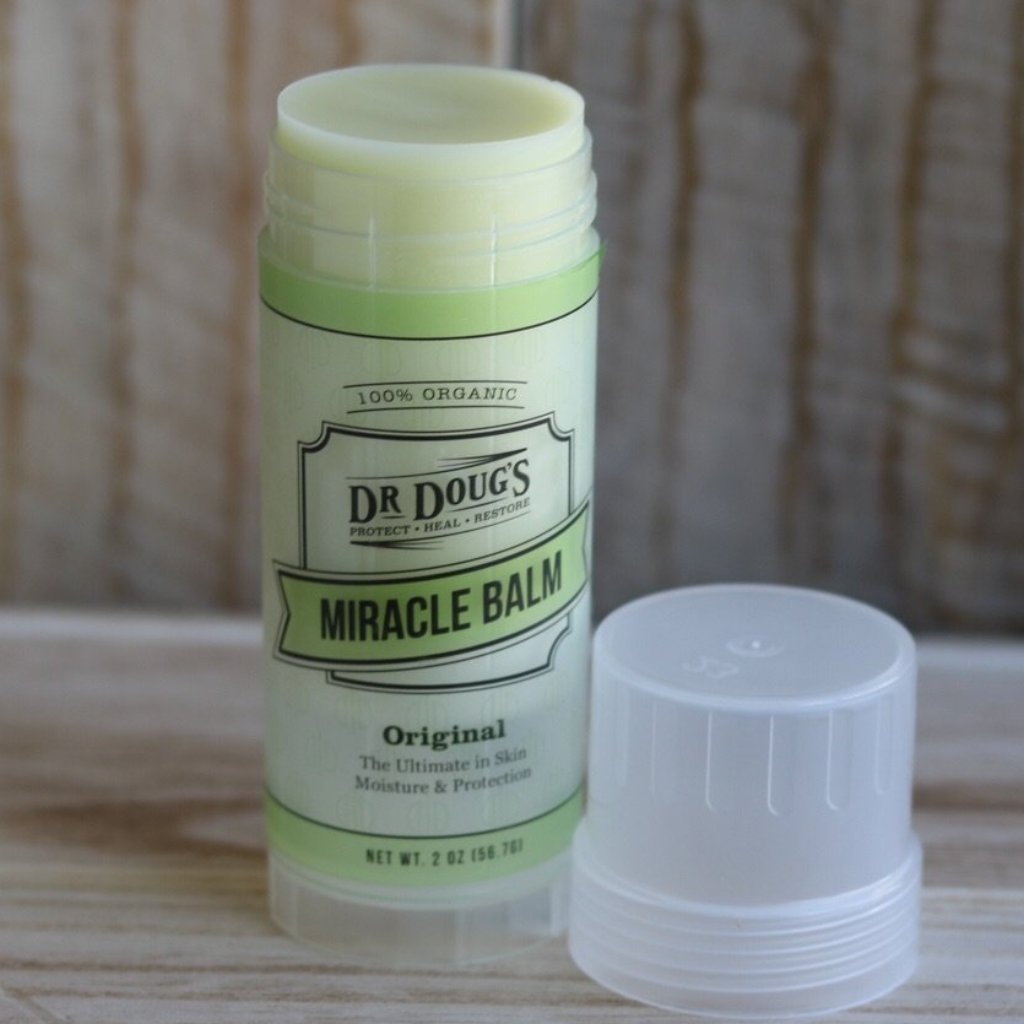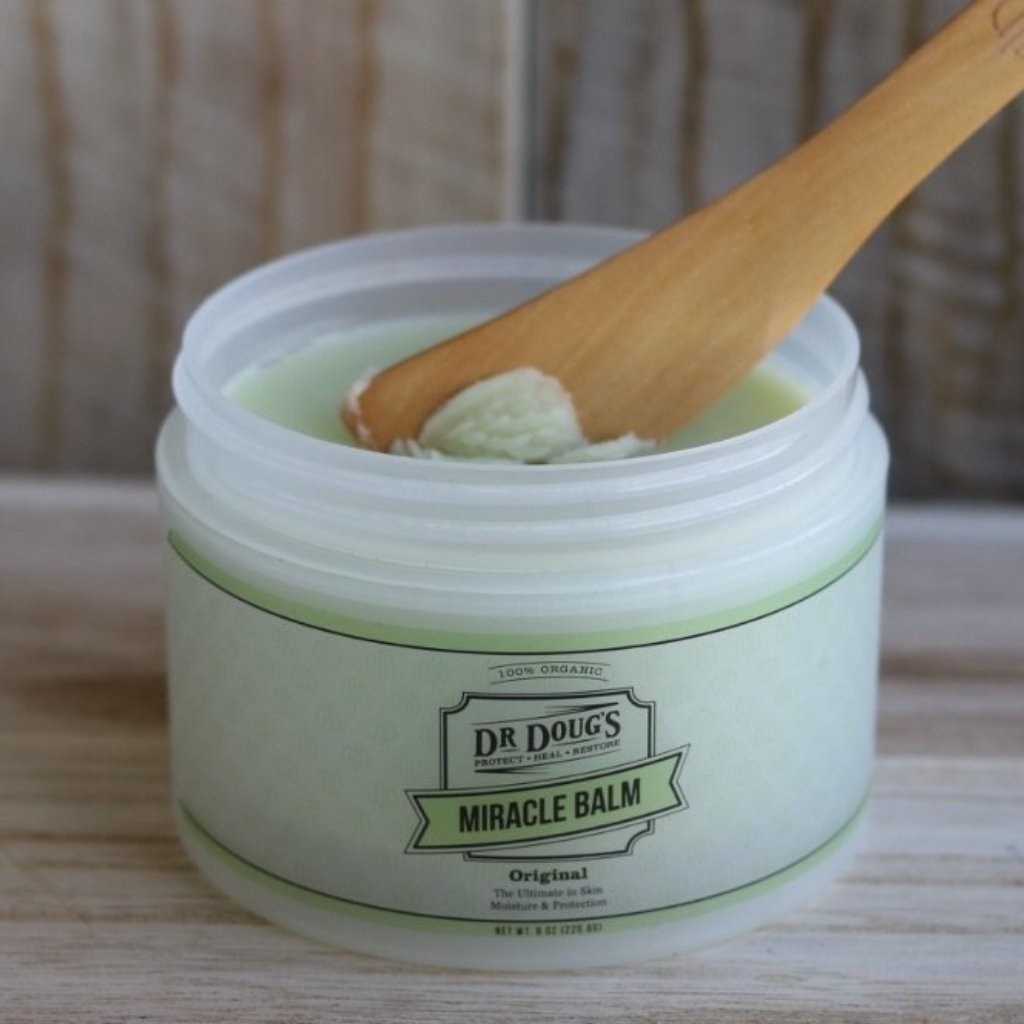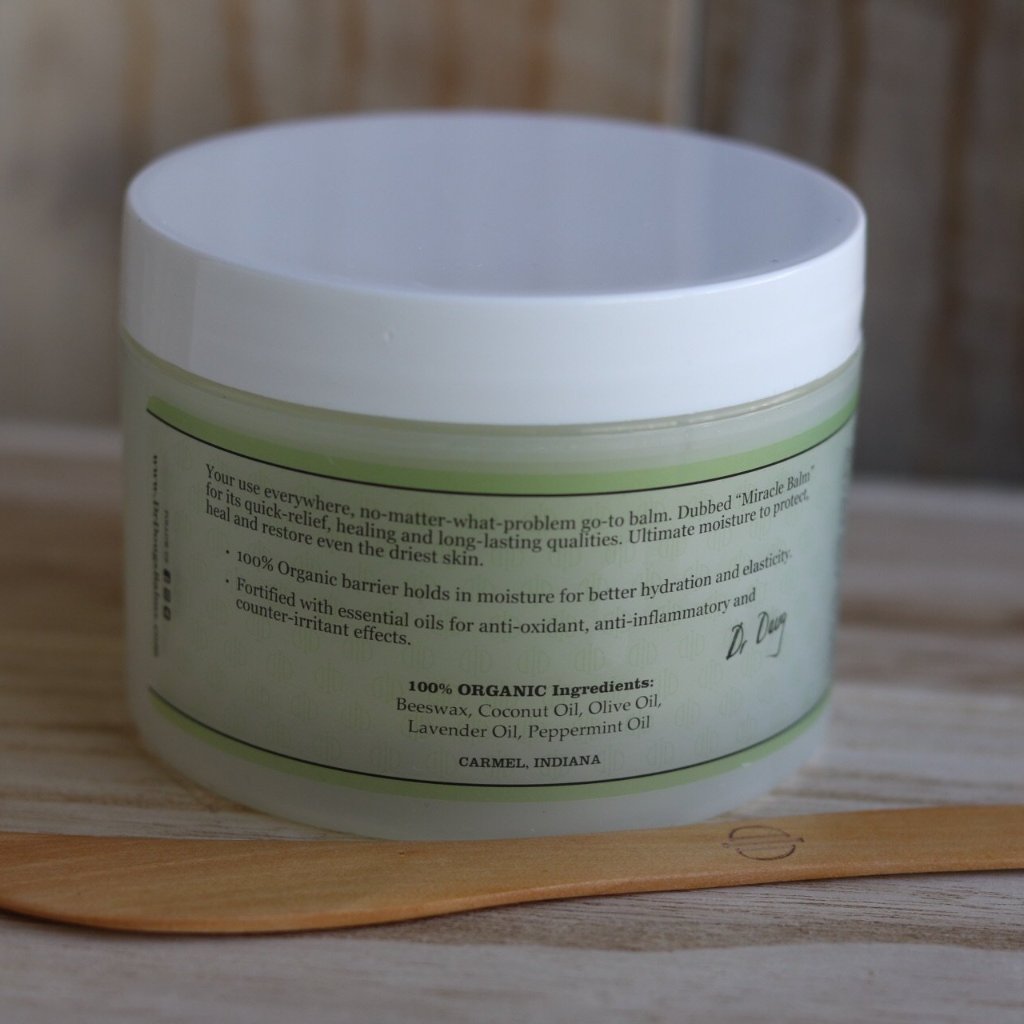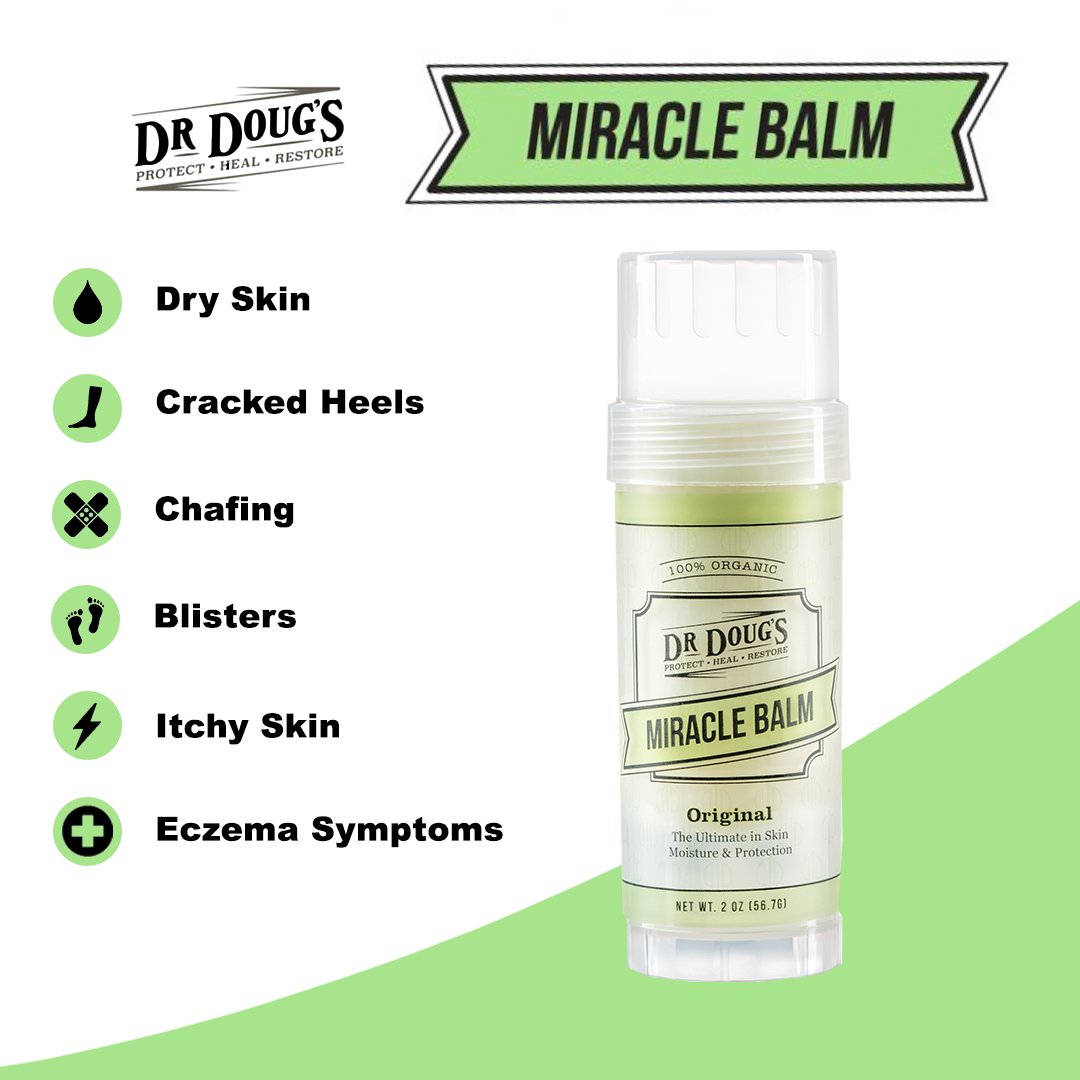 Customer Reviews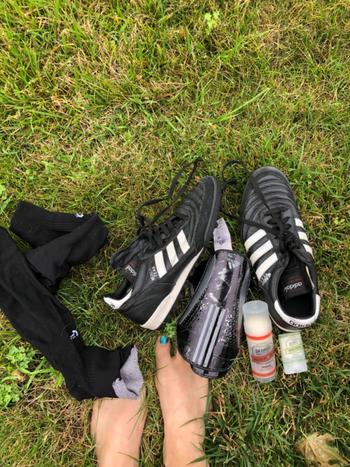 07/12/2021
Amazing products!!!
This is a game changer. My soccer team played in a tournament last weekend and had 6 games over 3 days. Not a blister to be seen!! First time playing the tournament without blisters. I used the recovery balm and think that made the difference in being able to play 6 games without a lot of soreness. This will now be forever in my soccer bag.
Erica M.

United States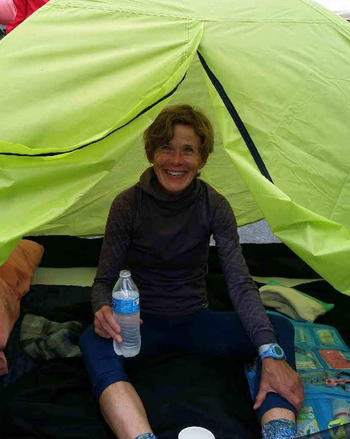 10/04/2018
Bigfoot 200 Accomplished With Feet Intact!
I recently completed a 206.5 mile trail race that is notorious for ruining runners' feet. It is the number one cause of runners having to drop out. Knowing that, I used Original Miracle Balm throughout all my training so I was confident that it would be perfect for the race. My protocol was to slather it on my feet, pull on my socks, and slather it on the socks as well. I had absolutely no issues and in fact, my feet became the subject of much acclaim as astonished aid station volunteers helped me change out socks and shoes along the way. Thank you Dr. Doug!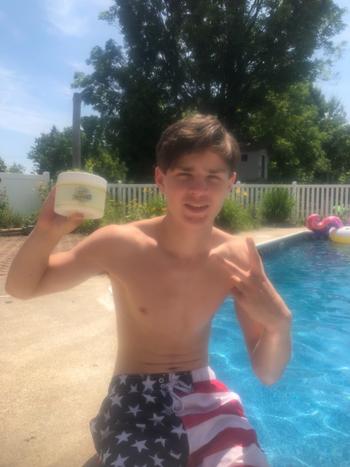 07/16/2018
Love it!
I use the original miracle balm for so many things from dry skin to skin protecting while racing, running and hiking. I love it!
11/30/2023
The best for my skin
It smells incredible, helps my eczema, and doesn't irritate my skin. Heals cuts and soothes my dry hands.
Sara R.

United States
10/25/2023
Original Miracle Balm
Dr. Doug's Miracle Balm is truly a Miracle! It not only smooths and hydrates my skin and repairs dry/cracked feet and hands, it also smells amazing. I use the lip balm, carry a mini with me everywhere I go, and keep a large jar on hand at home. What's great is…it takes just a little bit! Thank You, Dr. Doug!
Sandra M.

United States