Baby Balm
BABY_8
Regular price

From:

$ 56.00 USD

Regular price

List Price: $ 56.00 USD

Sale price

Price:

$ 56.00 USD

Unit price

per
Pamper your little one's tender skin with our supremely gentle Baby Balm, a perfect blend of nature's finest ingredients for baby's delicate skin. This balm emerges as a beacon of hope for every parent navigating the complexities of finding baby essentials devoid of questionable substances.
Brimming with the wholesome goodness of certified organic beeswax, cold-pressed extra-virgin coconut and olive oils, Dr. Doug's Baby Balm brings the reassurance of nature right into your baby's skincare regime. It's packed with Vitamin E, aromatic myrrh, and organic lavender and tea tree oils, not only providing nourishment for precious skin but also a robust defense against common baby skin troubles such as diaper rash, cradle cap, and even eczema.
Perfect for everyday use and suitable for all age groups, this Baby Balm emerges as an essential part of your baby's daily skincare ritual. Incorporating it right after your baby's bath ensures optimal absorption, helping to lock in essential moisture, keep skin luxuriously soft and ward off potential skin woes.
The Baby Balm is a non-greasy formula that applies smoothly, leaving behind no unwanted residue, only a silken sheath of happy, glowing skin. If persistent skin issues have been casting a shadow over your baby's joyful infancy, our soothing balm promises to restore serenity in your household.
We've supercharged this skincare hero with zinc oxide, a natural warrior against external irritants. It also acts as a protective sun guard, defending delicate skin from harmful rays.
Envelop your baby in the tender care of our Ultra-Gentle Baby Balm, not just a moisturizer, but a holistic skin protector. Infuse these tranquil moments of skincare into your daily routine, and watch your baby's skin transform, becoming a canvas of softness and comfort, free from common concerns.
---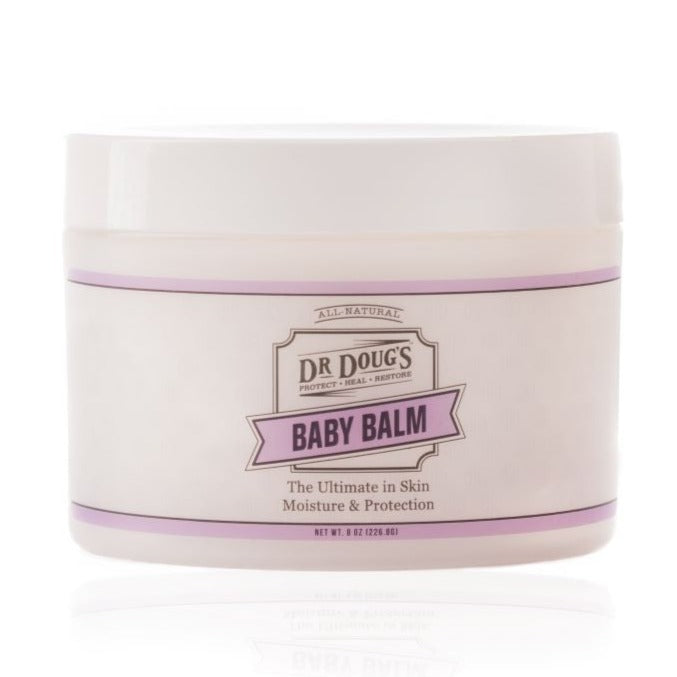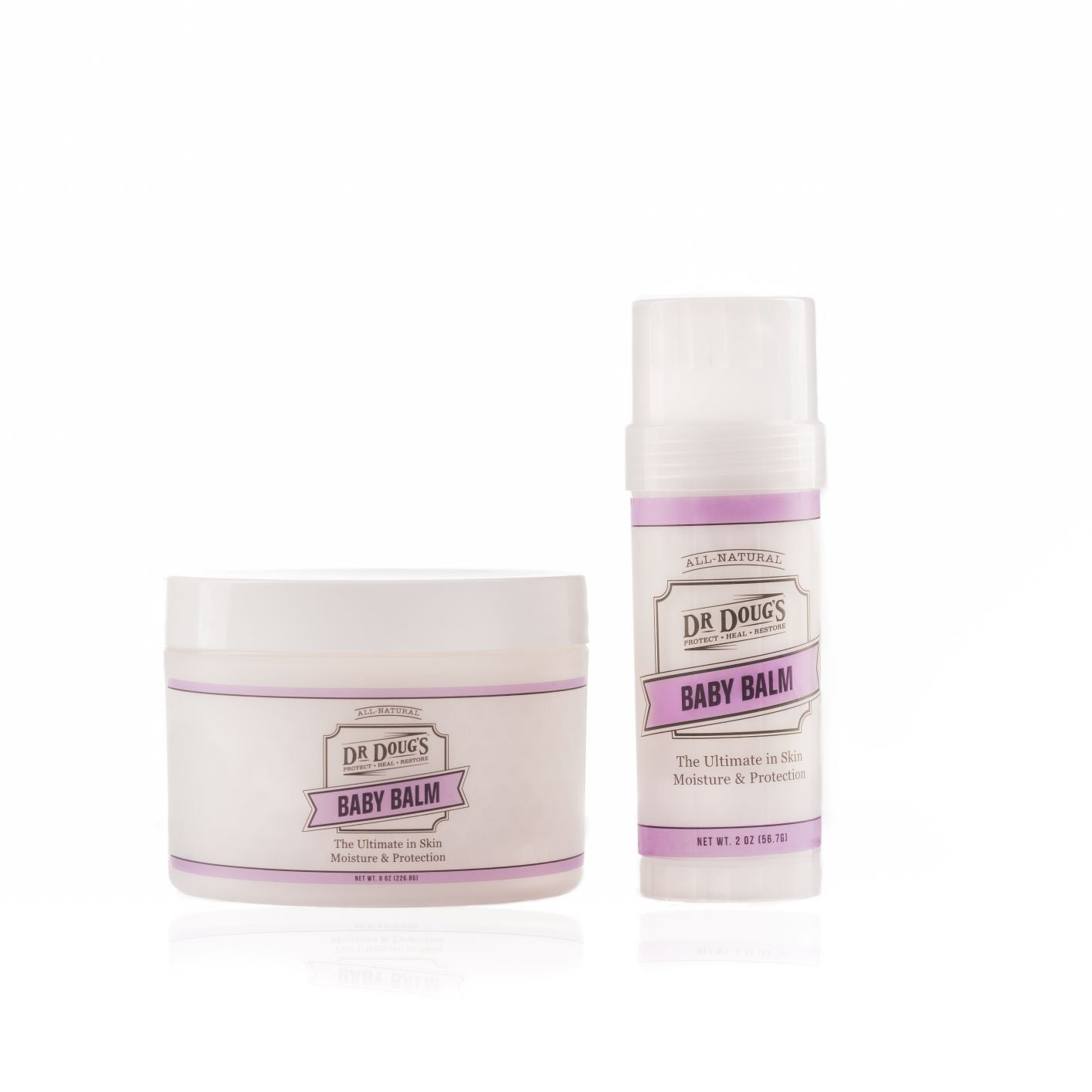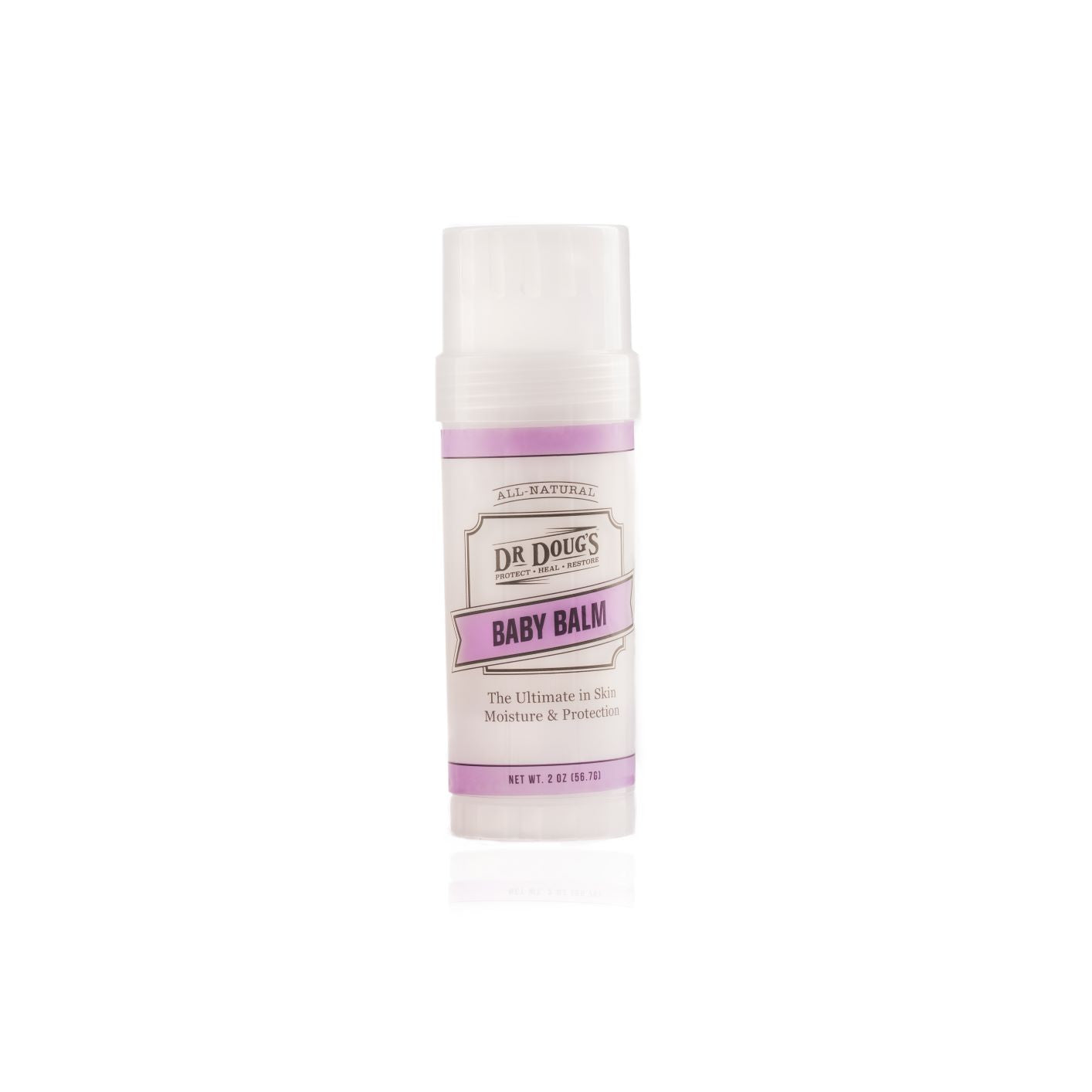 Customer Reviews
08/29/2023
Quality Product
Top notch balm that our baby Banks loves! Incredible.
Mitch V.

United States
08/04/2023
Fantastic product!
After trying dozens of balms for our toddlers sensitive skin, Dr. Doug's Baby Balm is a miracle. It immediate clears up diaper rash, heat rash, and other irritations. Our toddler likes to help apply it herself with the roller, and she loves the smell.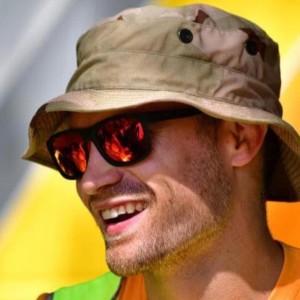 PS
Peter S.

United States
05/17/2023
Amazing Product!
This works great not only for infants, but also for sensitive skin. Would definitely recommend for those looking for a clean and effective product!
Bryce N.

United States
03/21/2023
Baby balm
This stuff is wonderful. When my granddaughter had diaper rash, it cleared it up almost immediately. My granddaughter will actually ask for the cream to be used occasionally, when her bottom is a little red. I also like to use it to help my dry skin. It's wonderful! Thanks!!!!
PHYLLIS S.

United States
03/17/2023
Fantastic
After hating multiple lotions, my 2-year old daughter absolutely loves this lotion. She can even put it on herself thanks to the handy tube. Has worked wonders for eczema on her cheeks.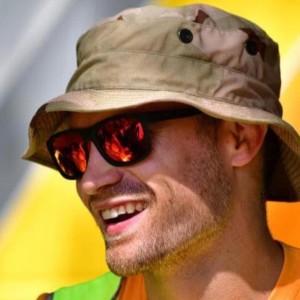 PS
Peter S.

United States