Fitness and athletic endeavors might make you feel like a million dollars in the moment, but for many of us, the aftermath is another story. Our Recovery Balm helps your body get back into optimal condition naturally. We've blended soothing Arnica Montana, known for its ability to improve skin bruising and inflammation, with magnesium chloride for a powerful balm that can make muscle soreness and joint pain a distant memory.
This balm isn't just healing – it can also repair, hydrate and replenish your skin, making it a true multitasker that will continue to soothe you long after your pain and soreness have vanished. Whether you need to reduce swelling and bruising or relieve stiffness and pain, your body will thank you when you apply our Recovery Balm. 
How to Use:
Gently apply onto skin of affected areas, avoiding eyes and mouth. Reapply twice a day or more as needed.
For best results, rub all the way around the affected area/joint and continue several inches above and below the area.  
Ingredients:
Organic Beeswax, Organic Coconut Oil, Organic Olive Oil, Organic Arnica Montana, Magnesium Chloride, Vitamin E, Organic Peppermint & Lavender Essential Oils.
Customer Reviews
Recovery balm
works great for me glad i purchased
10/13/2022
Bobby F.

United States
worked great
i have only needed to use it once so far but it did do the trick for me
01/23/2022
Ellen N.

United States
Dr Doug's recover
It worked very good on my hip
01/22/2022
Adele

United States
The best
I love my recovery balm. After falling on the ice and draining my foot, I used my recovery balm for pain and bursing. I tell everyone about it.
12/10/2021
Melissa V.

United States
Excellent Product!
I've used the Recovery Balm for minors aches and pains and it always delivers relief. I recommend it to others and I consistently receive positive feedback from them as well!
07/08/2021
Nancy B.

United States
Miracle vs magnesium
My husband uses the Recovery balm, I bought the miracle balm this time for myself, think I'll go back to the magnesium balm from now on
06/28/2021
Me S.

United States
True Recovery
I have my whole family using this product now for joint and muscle pain! Truly a great product with great results! I hope you get more of the larger jars in soon as I use this product daily!
05/31/2021
Anonymous

United States
Recovery Balm
I've been using recovery balm for quite some time now as well as other Dr. Doug products. They're the best and I wouldn't use anything else.
04/27/2021
Me S.

United States
Love it!
Best pain relief for shoulders and back!
04/22/2021
Anonymous

United States
Repeat Buyer
I never want to run out of the recovery balm. It has become a necessity. The balm soothes my aching shoulder muscles and helps me to relax. Highly recommend!
04/10/2021
Anonymous

United States
Amazing
Each of the products I tried exceeded my expectations for moisture and creating a glowing dewy skin barrier
03/08/2021
Virginie D.

Canada
I use it post workout and it's miraculous!
I use this stuff post workout or before going to sleep on my knee, shoulder and lower back. It's been really helpful for my shoulder injury and it helped me sleep better because I felt pain free. For my knees and lower back it's mostly preventative but if I skip it I feel more tense. I sent a stick to my mom too, for joint pain & fingers pain and she confirmed it is a miracle! Will stock on this product, it's a must.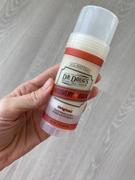 03/08/2021
Tom Z.

United States
Best thing for achy joints
My wife suffers from psoriatic arthritis, and no pain-relieving balms or ointments work nearly as well as this!
02/26/2021
Anonymous

United States
It Works!!!
The recovery balm helps to relieve muscle soreness after exercising. Plus it moisturizes my skin and smells great! Will definitely buy again!
02/24/2021
Anonymous

United States
Love it!
I'm really loving the Recovery Balm for my stiff neck & shoulders and also for muscle soreness after workouts. A wonderful product!
02/06/2021
Adele ..

United States
The best
My husband and I have been using this for over 2 years now. It helps with the pain and does not have a small or greasy feel. Recommend it all the time.