Charcoal Soap
CHAR
Regular price

Price:

$ 20.00 USD

Regular price

List Price:

Sale price

Price:

$ 20.00 USD

Unit price

per
Availability: 16 in stock
This all-natural & organic, handmade soap is made with activated charcoal to thoroughly cleanse the skin and help to draw out dirt, oil, and other impurities. Leaves your face clean and smooth. Can be used to replace harsh washes for acne-prone skin and may help to prevent outbreaks without drying out your skin. 
Removes dirt, oils, and makeup
Gently exfoliates and reduces blemishes
Helps prevent acne without drying out the skin
How to Use:
Splash warm water on the face to help loosen dirt and oil. Rub the activated charcoal soap bar between your hands to create a lather. Gently apply lather to your face, avoiding your eyes and mouth. Clean your face using circular motions to remove dirt and oils. Rinse thoroughly using warm water, then splash face with cold water to seal pores before using a towel to dry.
Organic & All-Natural Ingredients:
Activated Charcoal, Organic Beeswax, Organic Coconut Oil, Shea Butter, Organic Olive Oil, Sodium Hydroxide, Vitamin E, Organic Peppermint Oil, Organic Lavender Oil. 
---
Customer Reviews
03/29/2021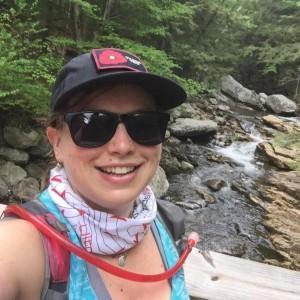 HH
Hannah H.

United States
So clean!
I am not often a bar soap fan. But I love alternating with the charcoal soap, especially for cleaning my face. It leaves my skin feeling clean and residue free. Sometimes soap (all soaps) leave me feeling a little dry so I just follow with a swipe or two of the Miracle Balm and my skin feels hydrated and soft.
03/20/2021
Natasha S.

United States
Best face soap ever
Myself and my two teenagers are addicted to this face soap. It is the best I've ever used! It smells amazing and leaves my skin perfectly clean but not dry. I'd recommend for the whole family!
12/18/2020
Kim J.

United States
Dr. Doug's Charcoal Soap
I work in a hospital and started breaking out from the mask all employees have to wear. I was trying everything.... I finally tried Dr. Doug's Charcoal Soap. My face looks amazing. Cleared up in a few days. Thank you Dr. Doug
12/03/2020
Anonymous

United States
Dr Doug's Charcoal Soap
Dr. Doug's Charcoal Soap is amazing! I especially like how it leaves my sensitive skin feeling clean and silky. Love using this as a facial cleanser and a body wash... already seeing improvements!
06/27/2020
Anonymous

United States
Bought this as a gift
One of my co-workers has tried several different charcoal soaps but says this is the only one that she really likes. The peppermint and lavender set it apart from the others that she has used.
05/09/2020
Kristen R.

United States
Love the soap
I love using this soap when I feel like I have dry skin bumps on my arms and on my face when I start to feel a blemish come on. I have super dry skin and this is not too harsh on me!
04/08/2020
Cathy T.

United States
Love this sosp
I've been using this soap on my face for the past few years. Takes off all the stuff, from makeup to garden grime.
Good stuff, smells smells great!
Good stuff, smells smells great!
01/24/2020
Piyllis S.

United States
Charcoal soap
I love it! It's very gentle on my skin and works wonderfully.
Crystal
You can feel the soap working. It makes your skin feel so soft and it definitely helps clear up breakouts. It also smells good too! A win all around.
Charcoal Soap
It seems to lesson the redness in my sons acne.
Charcol Facial Soap
This is the only facial soap my daughter and I will use, it clears up her acne and my face has never felt so good.
Charcoal Soap Worked Great for Husband's Acne
My husband asked me several times to repurchase the charcoal soap which he swears prevents acne flare ups. I ordered it with Apple Pay (which is faster than ordering on Amazon) and actually it was in my mail the next day through some type of delivery magic. Definately will purchase again.
Charcoal soap
This is great soap! The smell is amazing!
Teenage skin
I love this soap, it helps my son with his acne!
Love this soap!
The smell alone is enough to make me purchase this item again, the way it leaves my skin feeling refreshed and hydrated makes it a must buy. Great product.