Magnesium Balm
MAG_8
Regular price

Price:

$ 56.00 USD

Regular price

List Price: $ 56.00 USD

Sale price

Price:

$ 56.00 USD

Unit price

per
Soothe muscle cramps, soreness, and nerve pain with Dr. Doug's Magnesium Balm. Based on our tried-and-true Miracle Balm formula, we added natural Magnesium Chloride to help relieve symptoms of:
- Muscle Aches and Cramps
- Neuropathy
- Restless Leg Syndrome
- Fibromyalgia
- Headaches
With only 7 simple, skin-safe ingredients, Dr. Doug's Magnesium Balm gives you the peace of mind that you're using a safe, natural product that won't irritate your skin or cause any unwanted side effects. Plus, it's easy to apply and absorbs quickly, providing fast-acting relief right where you need it most.
Bonus: Magnesium has also been known to tighten the skin and help reduce the appearance of stretch marks and scarring
Learn More: 10 Amazing Benefits of Magnesium
How to Use:
Gently apply to affected areas and massage in well–be sure to go an inch or so above and below the targeted for maximum relief. Pro tip: A little goes a long way! if it feels greasy or has a residue after rubbing in, you've likely used too much.
Soothes soreness, tingling, nerve pain, and cramps

No greasy residue

Protects hands, feet and everywhere in-between

Neurologist tested and approved
Benefits:

ALL-NATURAL INGREDIENTS - Antioxidant-rich ingredients like beeswax and coconut oil hydrate the skin and provide the base for our Miracle Balm. With added Vitamin E to support healthy skin &  2 essential oils for a refreshing scent and feel.

DEVELOPED BY DR. DOUG - board-certified neurologist with over 25 years of clinical experience.

TARGETED ABSORPTION: easy to apply and absorbs quickly, providing fast-acting relief right where you need it most.

SKIN-SENSITIVE - we've added natural

Magnesium Chloride 

to our Original Miracle Balm–so you can enjoy the peace of mind of using safe, natural ingredients that won't irritate, burn or sting your skin. 

TRY RISK FREE - we take pride in every one of our products, but if we don't meet your expectations - just let us know, we'll find a solution to make things right!
Ingredients:
Organic Beeswax, Organic Extra Virgin Olive Oil, Organic Extra Virgin Coconut Oil, Magnesium Chloride, Vitamin E, Organic Peppermint & Lavender Essential Oils.
---
Customer Reviews
Like the product!
It has been helping my leg and toe cramps!
12/10/2022
Jada

United States
Excellent.!!! Helps me sleep
Excellent! I love it and it helps me sleep
12/06/2022
Janice A.

United States
Magnesium Balm
Love this balm. It seems to work so quickly for me whenever I have a "stray" or aching muscle, due to a lot of general physical activity from I could not pinpoint the cause of the ache. A swipe of Dr D'S and the pain clears. Dr D'S is also great when I have "poured out" myself over an event and forget to drink as much water and electrolytes as I should. Then those muscle cramps come in…oops! But no fear! Dr D'S pauses those isolated muscle cramps and gives me time to replenish my body with lots of electrolytes and water. Thank you! One more PS. I do love the Lip Balm too! It gives the most soothing and protective cover without the slight "back sting" of other formulations. Thanks again!
12/06/2022
Svetlana L.

United States
Amazing product and customer service
I'll be a customer for life! I use the balm morning and night as the last stage of my face care routine to lock it all into place and provide that barrier. I also use it for muscle soreness and when I feel tension. Miracle balm is not a hyperbolic title
11/09/2022
Gita M.

United States
Good for leg cramps
While this product worked well for leg cramping, it did not help much with my restless leg problems. It does have a nice texture and scent.
07/14/2022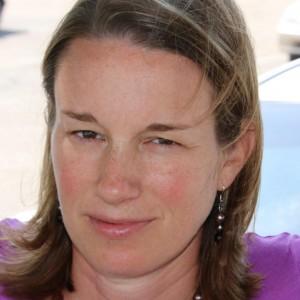 WL
Wilma L.

United States
03/08/2022
Carol C.

United States
Great product
I am currently on repeating this product monthly and I will still order it but I wish to cancel the monthly renewal. Please confirm. Thank you! CC
12/12/2021
Svetlana L.

United States
Excellent
Highly recommend. Will continue to buy and restock for the foreseeable future.
04/27/2021
Anonymous

United States
Love it!
Dr. Doug's came recommended to me by a friend when I was having trouble sleeping and I now wonder where this product has been all my life. Easy to apply and muscle soreness is diminished in hours. I can apply to the back of my neck and shoulders before bed and sleep great.
04/26/2021
Anonymous

United States
Magnesium balm
I had previously used the Rescue Balm. The magnesium balm is much softer and liquifies more readily. A little bit goes a long way. My skin looks and feels so soft! I got some much needed pain relief fir a chronic problem.
03/08/2021
Danielle P.

United States
Review
Love it. My 2nd jar and it works!
01/23/2021
Deirdre D.

United States
Go-to balm
The magnesium balm is good for aching or tight muscles; cold and tingling feet; or a good cure for rough dry skin. It's the perfect go-to balm.
01/03/2021
Virginie D.

Canada
In love! From
I LOVE it ! I definitely recommend if you live an active lifestyle and what something to help with relaxation. The texture is amazing and a little goes a long way. I use it at night or I put it before stretching. As a bonus it hydrated my skin like nothing else. It's not sticky and doesn't smell much, which I prefer. It was quickly delivered, even during the busy Holidays & covid. I had to pay import fees, but that wouldn't stop me from buying again. Unless they become available somewhere in Canada, which I would really love.
12/28/2020
Anonymous

United States
Great product, works well
I have used just about every product and they all work great!
12/15/2020
Danielle P.

United States
Sleeping better
It takes away my nerve pain in my upper legs and butt. It calms and relaxes me. I didn't think I was dreaming anymore but maybe just not remembering them. My first week on the magnesium balm and I remember 2-3 dreams! And No pain:)
12/13/2020
Molly P.

United States
Amazing
Amazing!! One of the best skin products I've ever used. Love that it's a balm and not cream!!