When it comes to beneficial minerals, magnesium may well take the cake. When it's used topically, it can help raise your body's levels of this important nutrient and provide some impressive benefits:
Relieves muscle and nerve pain

Soothes sore or cramped muscles and restless legs 

Alleviates headaches and migraines

Reduces the appearance of stretch marks

Improves sleep

Promotes relaxation
We've blended magnesium chloride with the ingredients that make our Miracle Balm so popular, so you can enjoy the peace of mind that comes from knowing you're using safe, natural ingredients that won't irritate, burn or sting your skin the way some other magnesium products do.
Our balm is ideal for massages and applies like a dream, making it a true indulgence for those who are sore and aching or just need some deep relaxation and pampering.
Ingredients:
Organic Beeswax, Organic Extra Virgin Olive Oil, Organic Extra Virgin Coconut Oil, Magnesium Chloride, Vitamin E, Organic Peppermint & Lavender Essential Oils.
Customer Reviews
11/09/2022
Gita M.

United States
Good for leg cramps
While this product worked well for leg cramping, it did not help much with my restless leg problems. It does have a nice texture and scent.
07/14/2022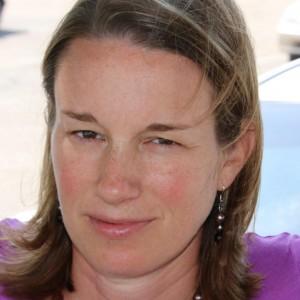 WL
Wilma L.

United States
03/08/2022
Carol C.

United States
Great product
I am currently on repeating this product monthly and I will still order it but I wish to cancel the monthly renewal. Please confirm. Thank you! CC
12/12/2021
Svetlana L.

United States
Excellent
Highly recommend. Will continue to buy and restock for the foreseeable future.
04/27/2021
Anonymous

United States
Love it!
Dr. Doug's came recommended to me by a friend when I was having trouble sleeping and I now wonder where this product has been all my life. Easy to apply and muscle soreness is diminished in hours. I can apply to the back of my neck and shoulders before bed and sleep great.
04/26/2021
Anonymous

United States
Magnesium balm
I had previously used the Rescue Balm. The magnesium balm is much softer and liquifies more readily. A little bit goes a long way. My skin looks and feels so soft! I got some much needed pain relief fir a chronic problem.
03/08/2021
Danielle P.

United States
Review
Love it. My 2nd jar and it works!
01/23/2021
Deirdre D.

United States
Go-to balm
The magnesium balm is good for aching or tight muscles; cold and tingling feet; or a good cure for rough dry skin. It's the perfect go-to balm.
01/03/2021
Virginie D.

Canada
In love! From
I LOVE it ! I definitely recommend if you live an active lifestyle and what something to help with relaxation. The texture is amazing and a little goes a long way. I use it at night or I put it before stretching. As a bonus it hydrated my skin like nothing else. It's not sticky and doesn't smell much, which I prefer. It was quickly delivered, even during the busy Holidays & covid. I had to pay import fees, but that wouldn't stop me from buying again. Unless they become available somewhere in Canada, which I would really love.
12/28/2020
Anonymous

United States
Great product, works well
I have used just about every product and they all work great!
12/15/2020
Danielle P.

United States
Sleeping better
It takes away my nerve pain in my upper legs and butt. It calms and relaxes me. I didn't think I was dreaming anymore but maybe just not remembering them. My first week on the magnesium balm and I remember 2-3 dreams! And No pain:)
12/13/2020
Molly P.

United States
Amazing
Amazing!! One of the best skin products I've ever used. Love that it's a balm and not cream!!
08/27/2020
Pamela R.

United States
Awesome
It was very soothing! A great new product to try! It helped my aching muscles.
Appears to lessen pain in
Appears to lessen pain in feet and hands due to OA. I would definitely recommend product.
Soothing balm after working out :weight_lifter::skin-tone-3:‍:female_sign:
I love this stuff. I use it for sore muscles after a hard workout. :weight_lifter::skin-tone-3:‍:female_sign: :muscle::skin-tone-4: