Magnesium Balm
MAG_8
Regular price

From:

$ 56.00 USD

Regular price

List Price: $ 56.00 USD

Sale price

Price:

$ 56.00 USD

Unit price

per
Introducing Dr. Doug's Magnesium Miracle Balm, a harmonious blend of vital health-enhancing minerals and eight purely natural, non-toxic ingredients. This unique formulation is engineered to help ease the symptoms of everyday muscle and nerve discomforts, creating an oasis of relief in a busy world.
Enriched with Magnesium Chloride, an essential mineral for our health, this balm infuses your skin with nature's own calming agent. The Magnesium Balm, an alternative to many synthetic options, provides you with soothing relief without the worry of unwanted side effects. Plus, its smooth, easy-to-apply texture effortlessly blends into your skin, delivering fast-acting comfort precisely where you need it most.
A surprising bonus of our Magnesium Balm lies in its potential to refine skin texture. Topical Magnesium, absorbed through the skin, has been linked to skin tightening and visible reduction in stretch marks and scarring. Regular use of our Magnesium Balm may keep stretch marks at bay, making it an unmissable part of your skincare routine!
Directions for Use:
Gently massage the Magnesium Balm into affected areas, extending the application a few inches above, below, and around the targeted area for comprehensive coverage. Remember, less is more - a little goes a long way! If you observe a greasy residue post-application, simply reduce the quantity next time. Start small and use more if needed.
Key Features:
Helps soothe the discomfort of soreness, tingling, nerve pain, and cramps.
No greasy residue - protects hands, feet, and everything in-between.
Neurologist developed. Dermatologist tested and approved.
Benefits:
All-natural ingredients - Our antioxidant-rich formulation features beeswax and coconut oil to hydrate the skin. Vitamin E and essential oils are added for a refreshing scent and feel.
Developed and used daily by Dr. Doug - a board-certified neurologist with over 25 years of clinical experience.
Dermatologist tested and approved.
Targeted absorption - the Magnesium Balm is easy to apply and absorbs quickly, offering fast relief.
Gentle on skin - The Original Miracle Balm has been enhanced with Magnesium Chloride for a formula that is non-irritating and doesn't burn or sting.
Risk-free trial - We pride ourselves on our products, but if for any reason it doesn't meet your expectations, just let us know. Your satisfaction is our priority!
Ingredients:
Organic Beeswax, Organic Extra Virgin Olive Oil, Organic Extra Virgin Coconut Oil, Organic Shea Butter, Magnesium Chloride, Vitamin E, Organic Peppermint & Lavender Essential Oils.
Keywords:
Natural Pain Relief Balm, Magnesium Balm, Natural Sleep Aid, Soothing Balm, Magnesium Skin Care, Natural Skin Tightening, Stretch Mark Prevention, All-Natural Ingredients, Dr. Doug's Miracle Balm, Skin Hydration, Quick Absorption Balm, No Side Effects Balm.
---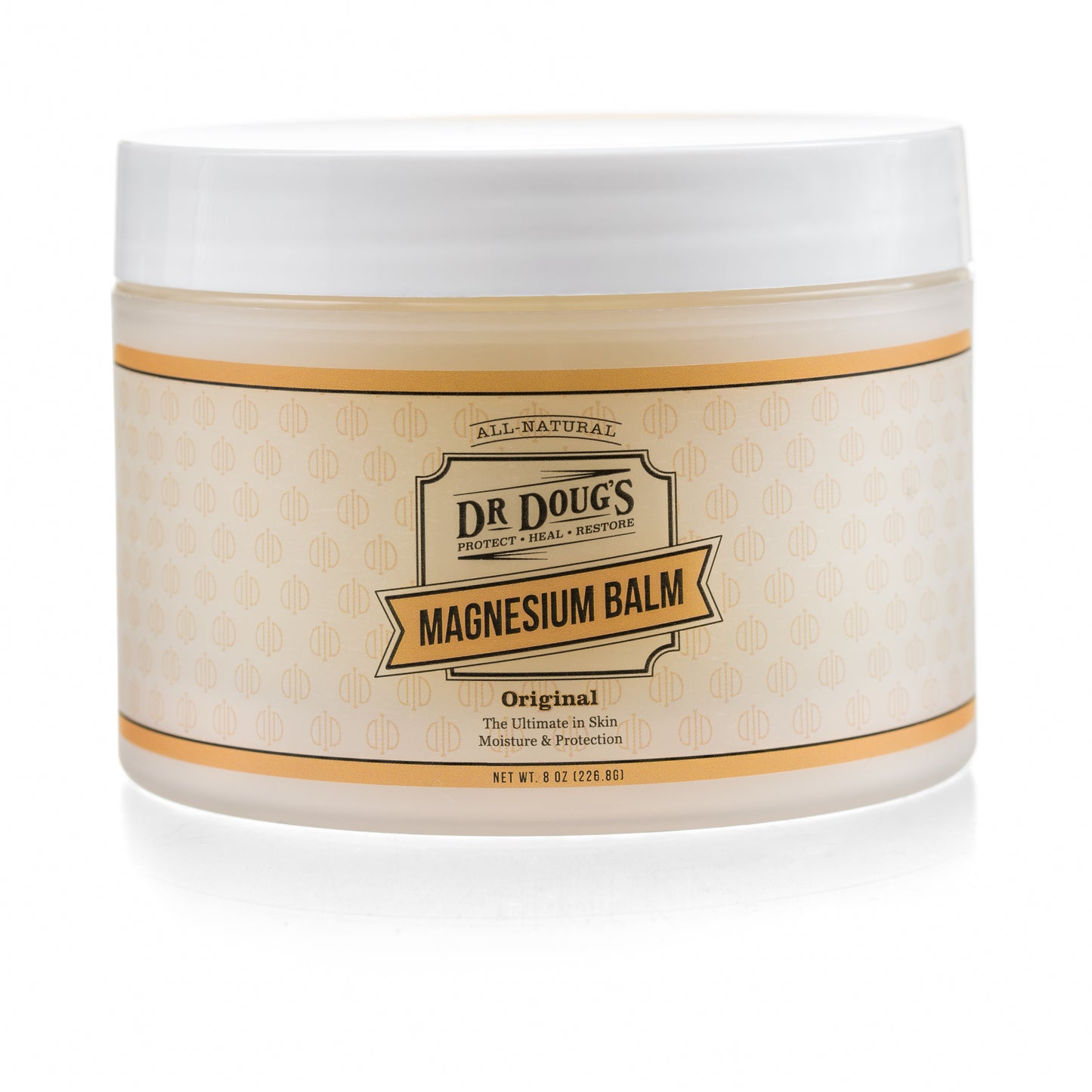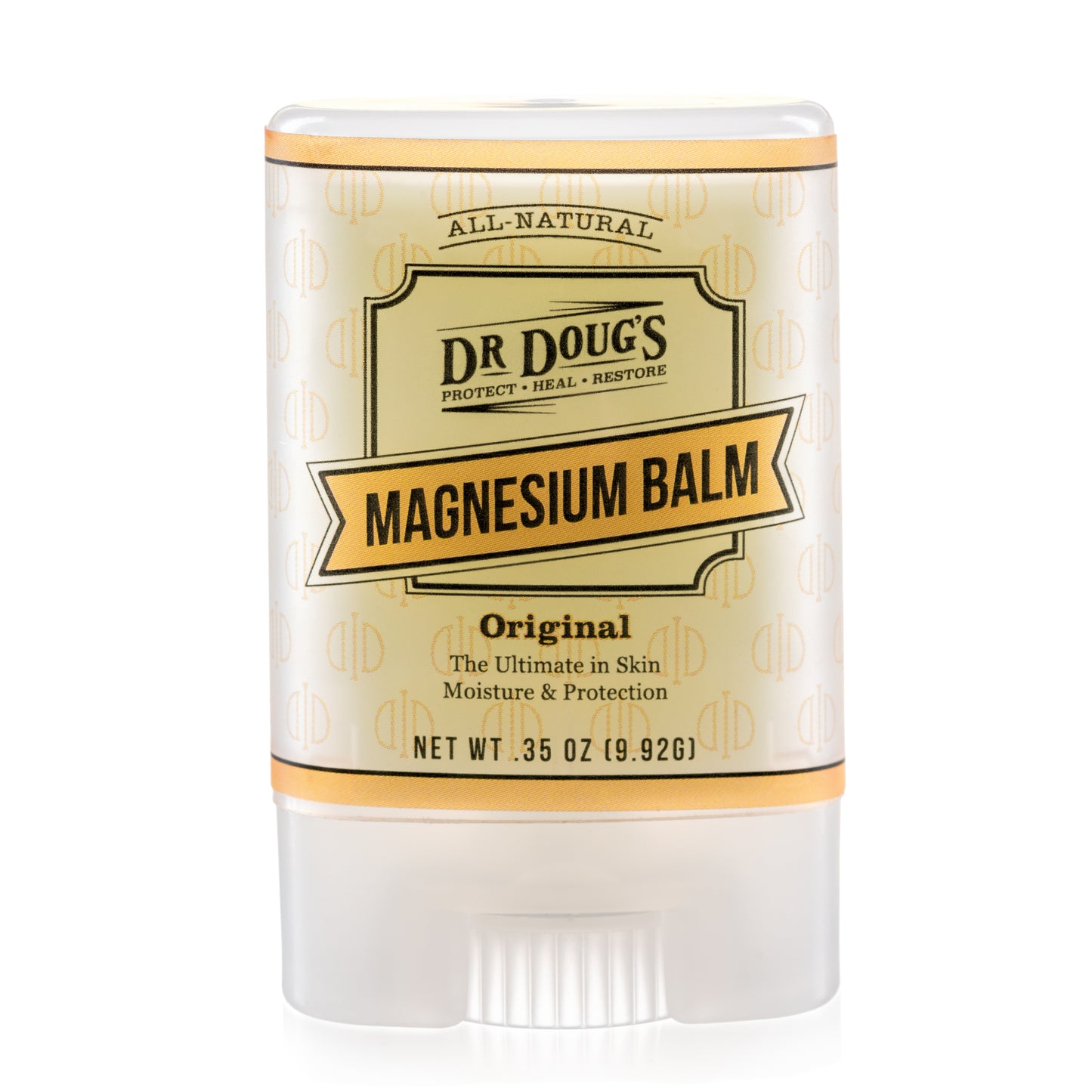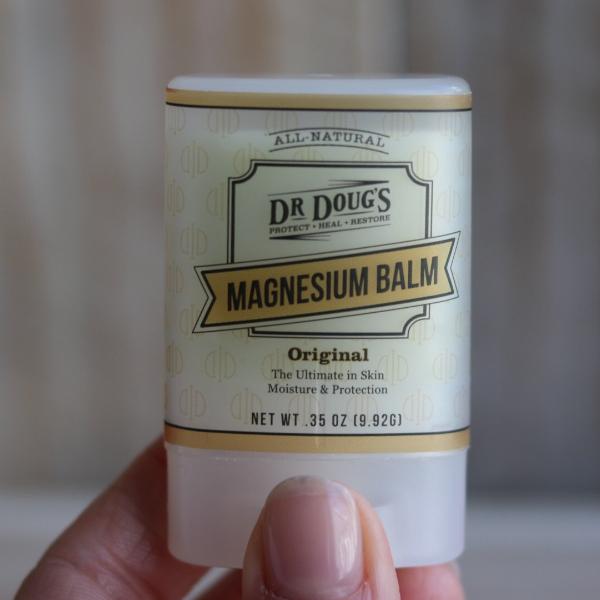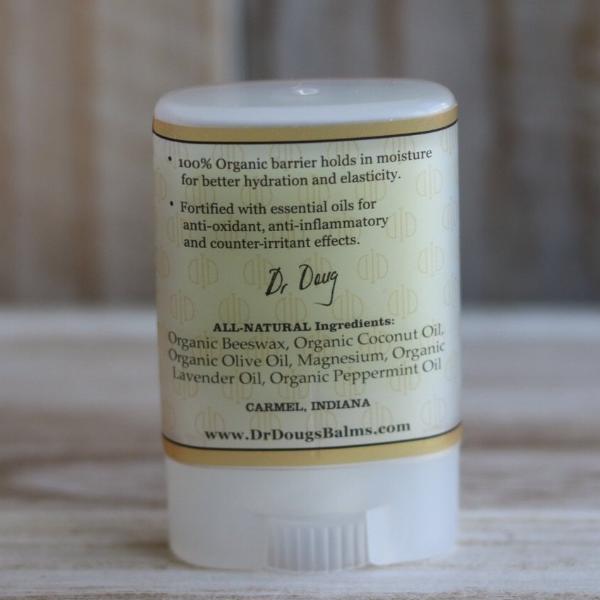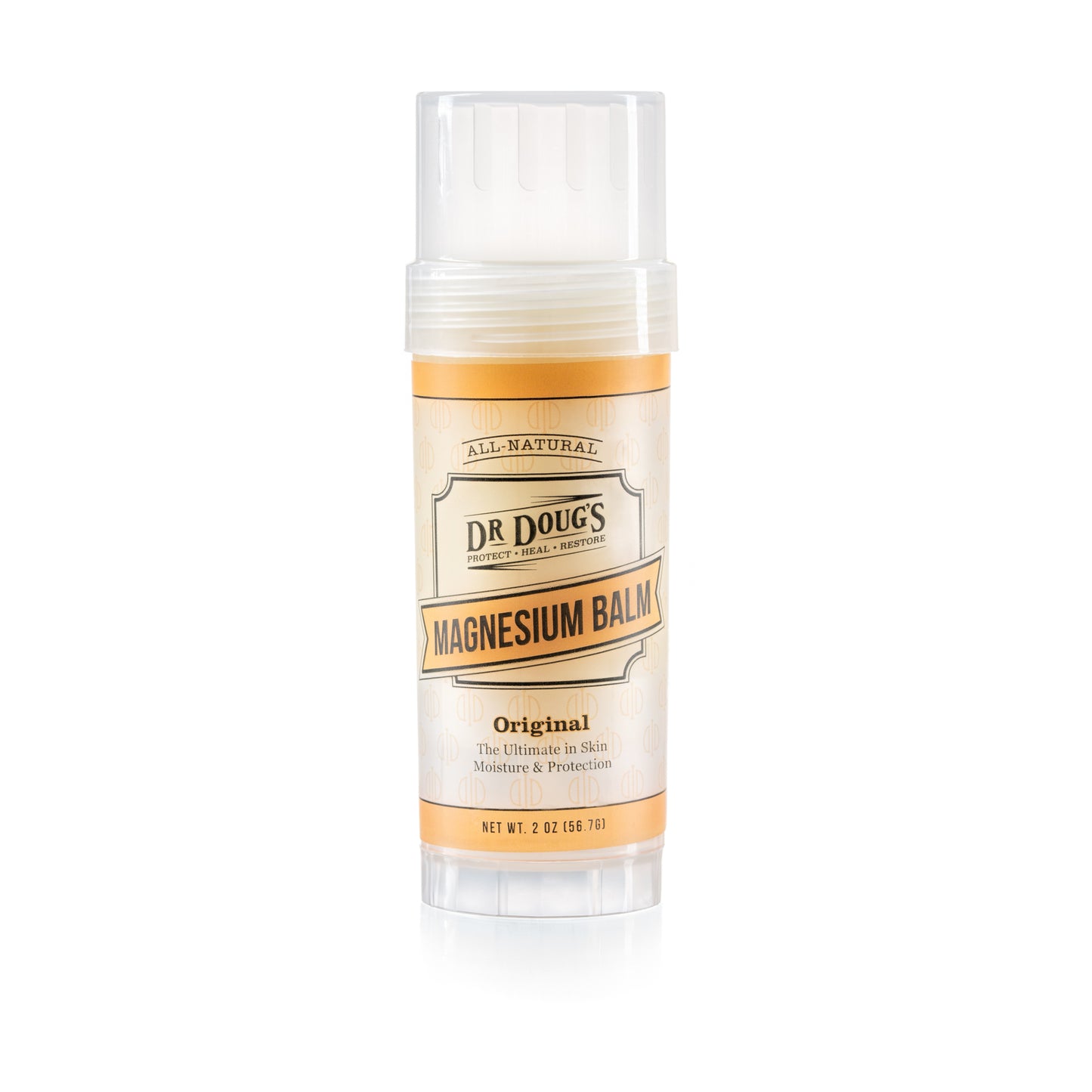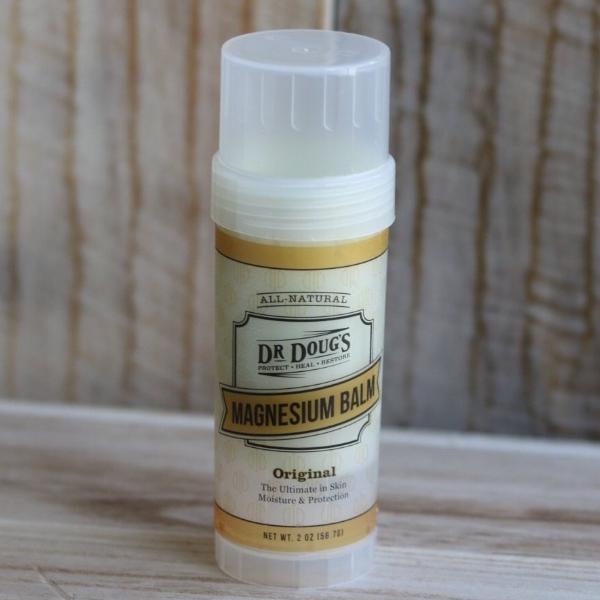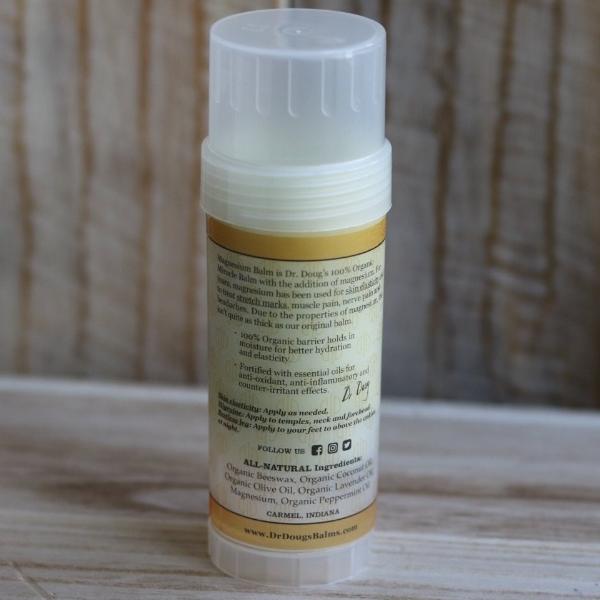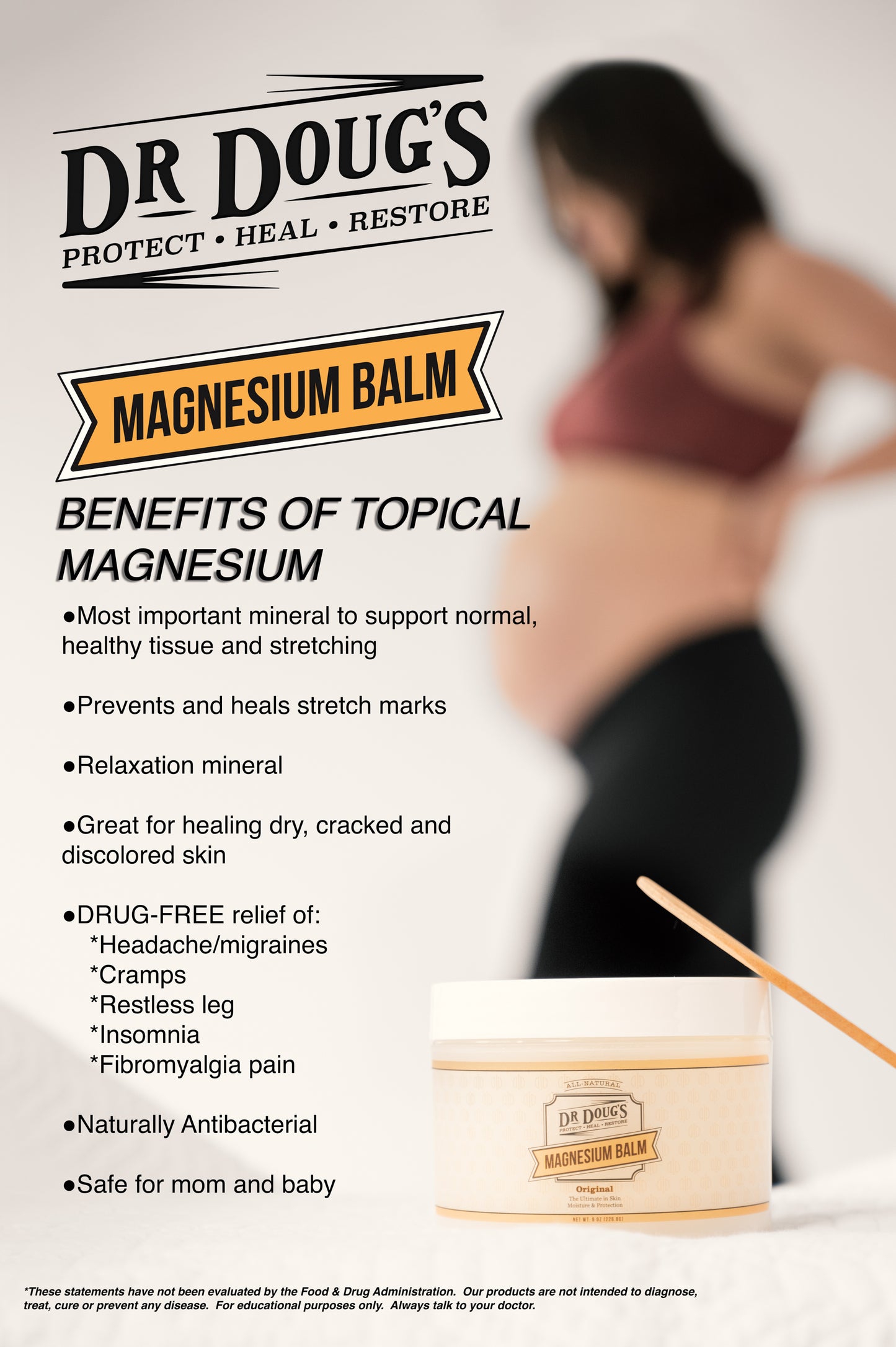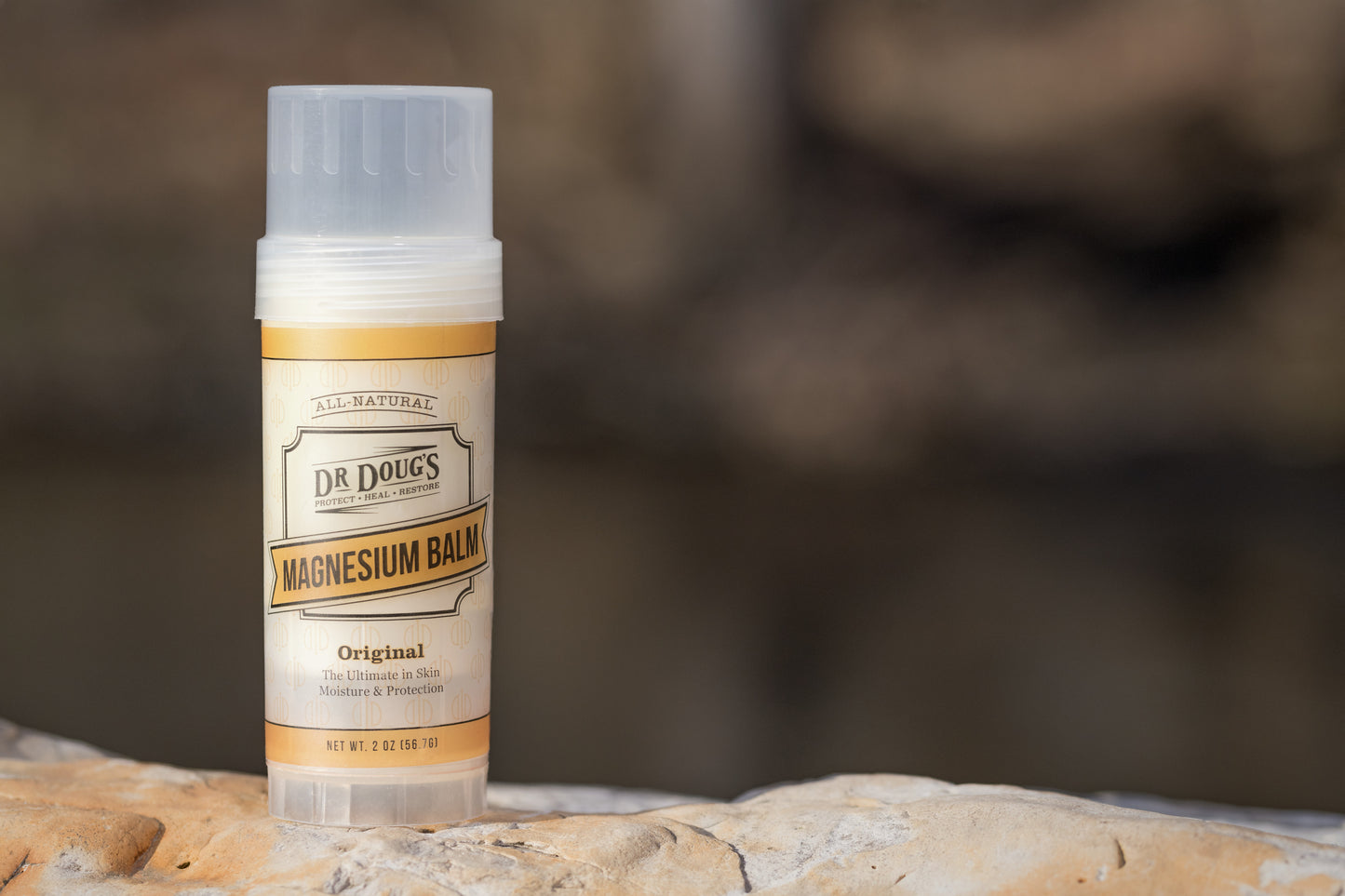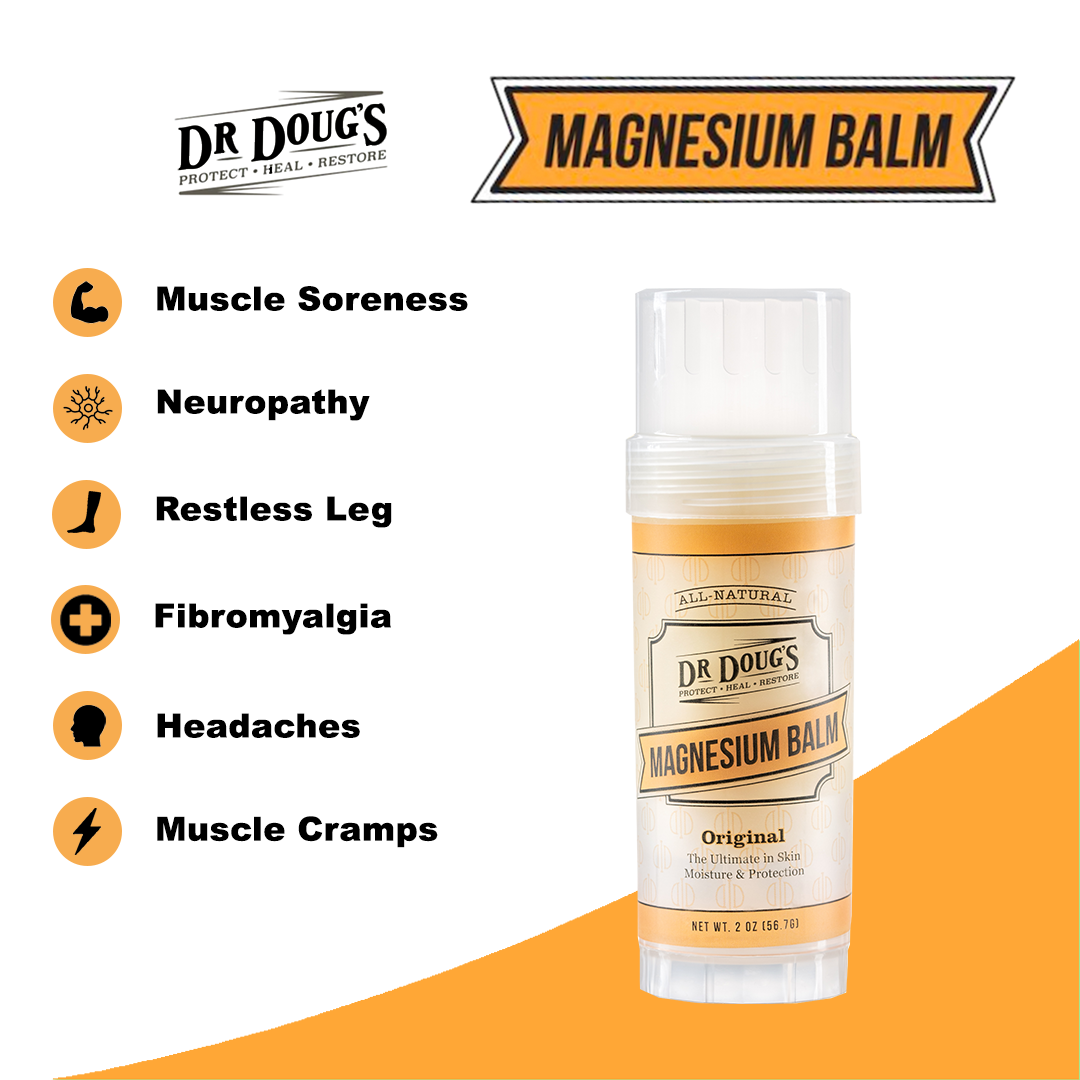 Customer Reviews
03/21/2023
Amazing!
I'm 41 and an ex-professional ballerina and still a very active athlete, so magnesium is a staple supplement for me. I love getting it additionally through my skin with this product and I feel like it does help with my sleep and stress levels, not to mention muscle soreness/stiffness. I apply it my whole body after my post-workout shower. The smell is also amazing! Subtle and calming. The company also sent me a complimentary Lip Logic and I'm obsessed! I'm recommending both of the these products to everyone I know.
Keeley L.

United States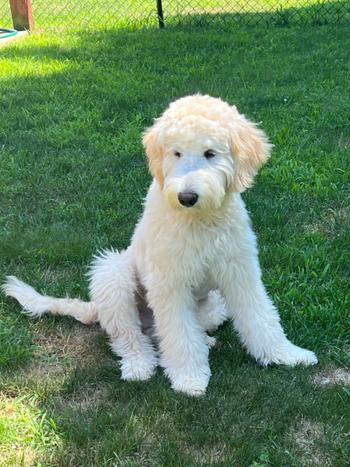 07/14/2022
Muscle spasms n post surgeries
I use mag balm for my shoulders , neck, back . These are all post surgical areas. It helps relax the muscles. I don't want to know how I'd feel without it.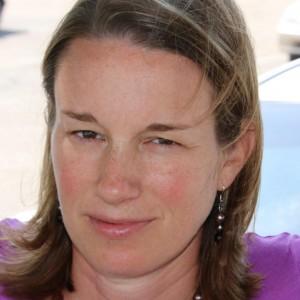 WL
Wilma L.

United States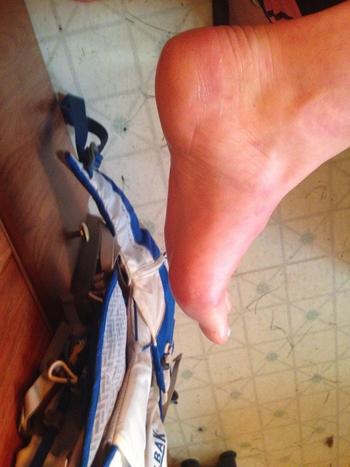 05/30/2017
Excellent
I used this product about every other day on my feet for a few months leading up to, and then every day of a 10 day race. My feet were in great condition on day 10, in spite of spending hours in ankle deep mud.
11/15/2023
Best Magnesium balm ever!
I also use it as a face day/night cream! Love it!
kim J.

United States
10/12/2023
No more migraines
It's been a lifesaver! My migraines with aura have literally vanished!
Laurie T.

United States