Ultimate Relaxation Toolkit
SRKIT
Regular price

From:

$ 75.00 USD

Regular price

List Price:

Sale price

Price:

$ 75.00 USD

Unit price

per
Discover tranquility with Dr. Doug's Ultimate Relaxation Toolkit. Each item in this bundle has been carefully selected to deliver a holistic approach to relieve the symptoms of stress. The toolkit contains a large jar of our Magnesium Balm, a mini twist of Magnesium Balm, and a soothing Charcoal Soap, offering a complete regimen for relaxation. 
The star of our Ultimate Relaxation Toolkit is the Magnesium Balm. Magnesium, known as the 'relaxation mineral', plays a key role in several body functions and can assist with the symptoms of stress and anxiety. When applied topically, the Magnesium Balm is readily absorbed by the skin, allowing the mineral to exert its calming effect. Our large jar caters to your everyday needs, while the mini twist is perfect for on-the-go application.
Why magnesium? Many Americans are deficient in this mineral – and this deficiency is at the heart of much of our unrest. Studies have shown that magnesium has the power to not only help to reduce the symptoms of stress but also provide relief from the symptoms of headaches and anxiety too. 
Its magic doesn't stop there; Magnesium itself has been used for years to help relieve muscle soreness, nerve pain, cramps and restless legs, counteracting the physical effects of stress as well as the mental effects. It can even improve sleep! 
Complementing the calming effects of the Magnesium Balm, our Charcoal Soap serves to detoxify and cleanse your skin. It gently exfoliates, removing impurities and leaving your skin refreshed and rejuvenated. The act of cleansing is not just physical but mental too, washing away the stress of the day.
The Ultimate Relaxation Toolkit is your one-stop solution for holistic relief. Each product synergistically works together to provide a complete relaxation regimen. Embrace the tranquility and serenity that this toolkit offers and let your stress melt away.
---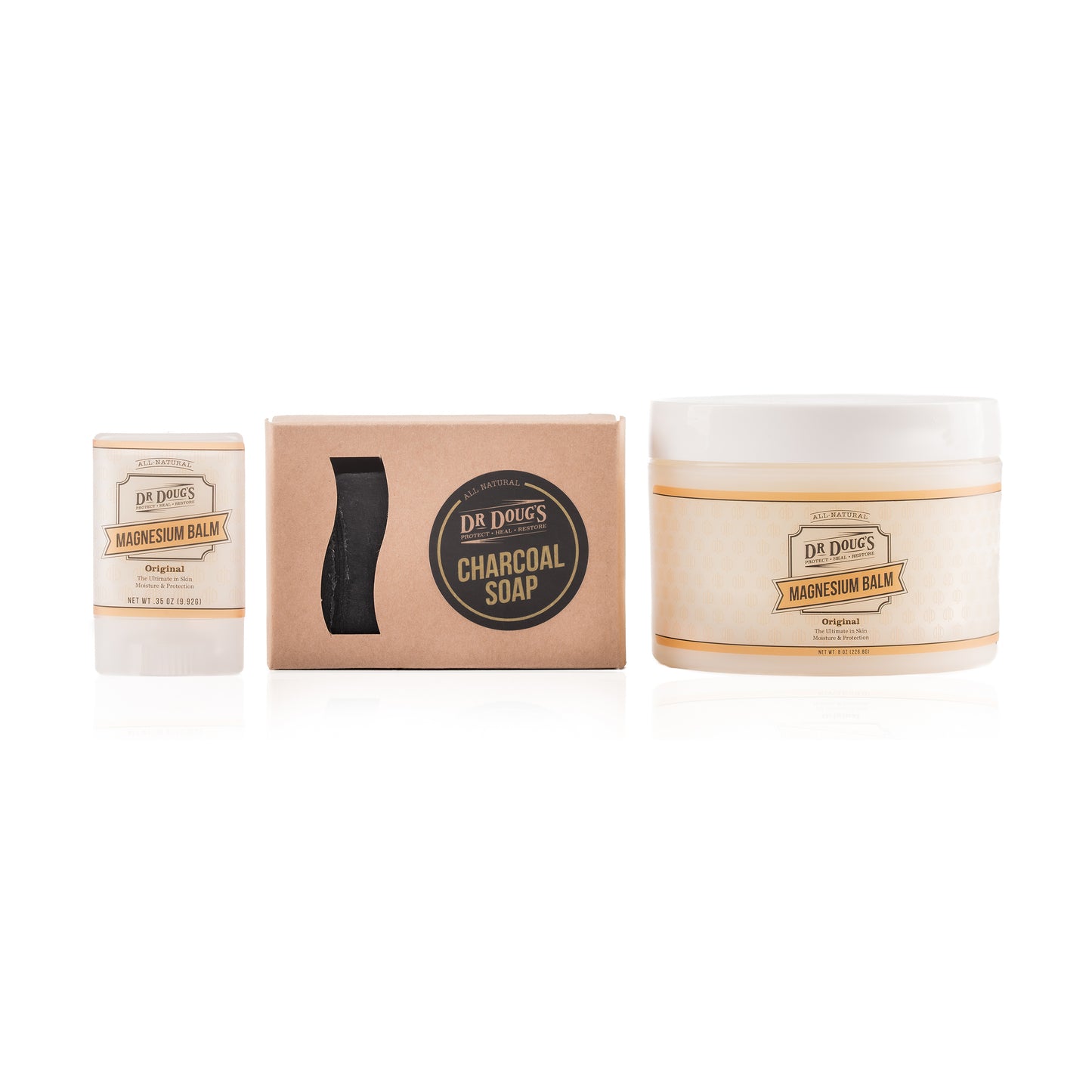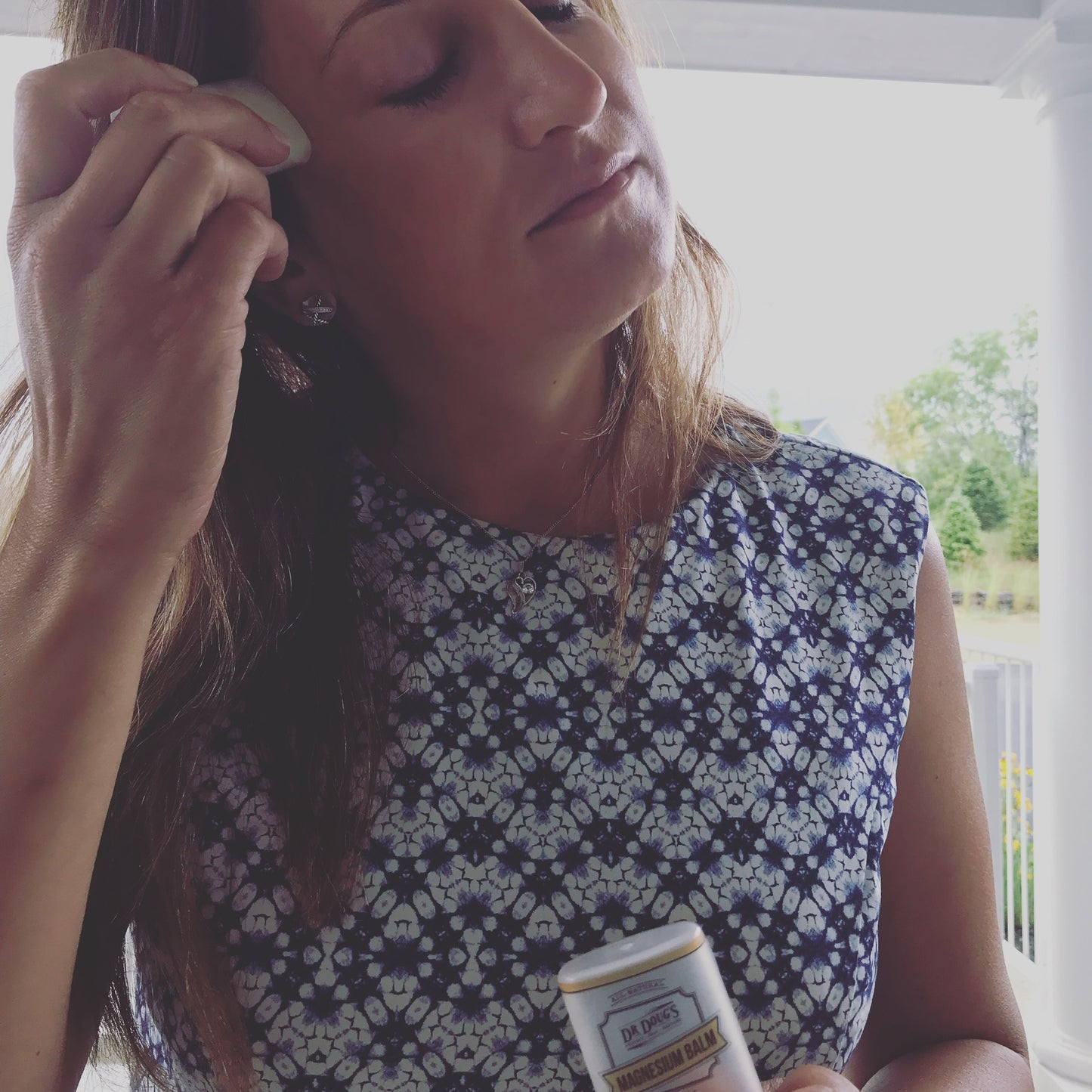 Customer Reviews
02/19/2021
Kim B.

United States
Love it! The smell, the healing.the outcome.
The Charcoal soap has tightened the pores on my nose. The smell is calming. Very satisfied