Pure. Organic. Powerful. -
Say Goodbye to Eczema with Dr. Doug's Miracle Balm!
Eczema, a relentless skin condition that affects so many, has finally met its match. Introducing
Dr. Doug's Miracle Balm, a game-changing solution hand-crafted with the care and expertise of Dr. Doug himself.
Why Dr. Doug's Miracle Balm?
Hand-crafted by a Neurologist and Recommended by Dermatologists.
🌿 Soothes & Hydrates: Discover relief from itching and dryness and enjoy a new level of comfort.
🌿 Heals & Protects: Transform your skin with a balm that supports healing and rejuvenation.
🌿 Organic & Natural: Hand-crafted, toxin-free, and made in the USA – quality you can trust.




Peppermint & Lavender Essential Oils


Transform Your Skin Naturally: No More Suffering, No More Hiding.
Miracle Balm combines the richness of Organic Coconut Oil, Olive Oil, Beeswax,
Shea Butter, Vitamin E and the Organic Essential Oils of Lavender and Peppermint
to provide lasting relief for eczema sufferers. Satisfaction Guaranteed.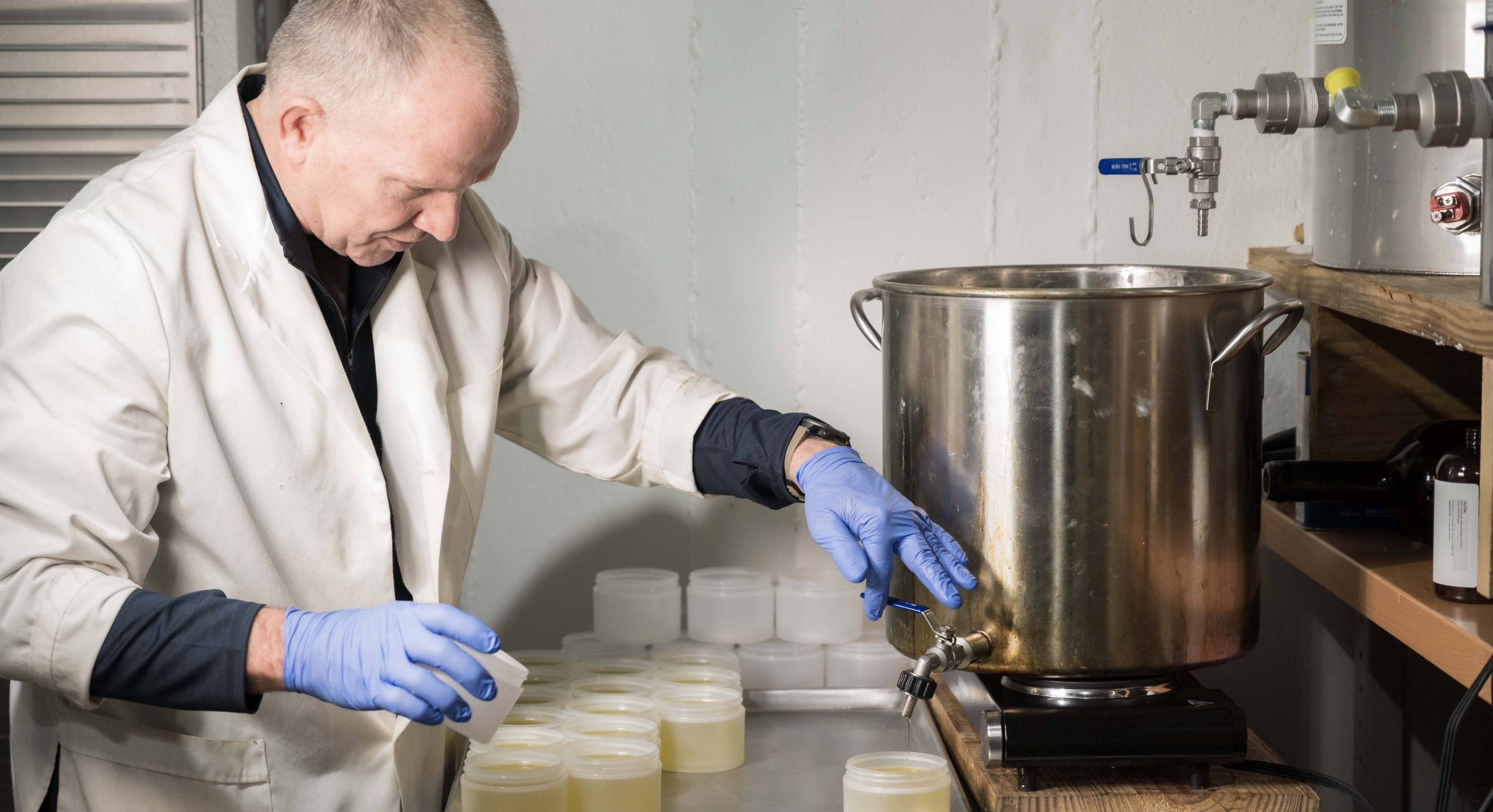 Meet the Mind Behind the Miracle: Dr. Doug Strobel
Methodically formulated and handmade by Dr. Doug Strobel, a practicing neurologist with over 25 years of experience, Miracle Balm isn't just a product; it's a passion. Through careful research and feedback from dermatologists and colleagues, Dr. Doug crafted the Original Miracle Balm. Today, it's not just trusted but recommended by dermatologists to help patients find a non-toxic, organic solution for eczema relief.

This balm was introduced to me by my dermatologist 2 years ago. I've been using it almost daily since then. It is great for a daily moisturizer but is very effective for eczema for me and my young children. I prefer it over anything else I've tried!
Not only is this the best product we have found for our son's eczema / psoriasis, but the service of this company is unmatched. Delivery was fast and the handwritten note inside the box shows how much Dr. Doug cares.
I wish I would have found this before I used steroid creams on my daughter. They are not good for prolonged use and bleach the skin. This product stopped irritation overnight... so thankful I was referred to this natural product. This stuff works!😊
Hear It from the Expert
:
Melanie Kingsley, MD
Board-certified Dermatologist
Discover the difference Dr. Doug's Miracle Balm has made for eczema sufferers, as shared by Board-certified Dermatologist Dr. Melanie Kingsley. It's time for non-toxic, organic comfort."
As Dr. Doug always says: "We're in the happiness business!"
Throughout the years we've developed and refined a natural and organic product that actually works to make your life better. And as long as you're happy, we're happy.
🌿 Developed by an Expert: As a physician, Dr. Doug understands the body's needs
and
created a non-toxic balm that actually works!
🌿 Driven by Compassion: At Dr. Doug's, it's not just about sales;
it's about helping one person at a time and making a positive impact.