Eczema Relief the Natural Way
Our dermatologist-approved Miracle Balm uses simple, organic ingredients to provide natural eczema relief. As always, it's steroid-free and packed with essential oils.
All-Natural and Organic Ingredients
We value using only the highest quality ingredients in our products.





Peppermint & Lavender Essential Oils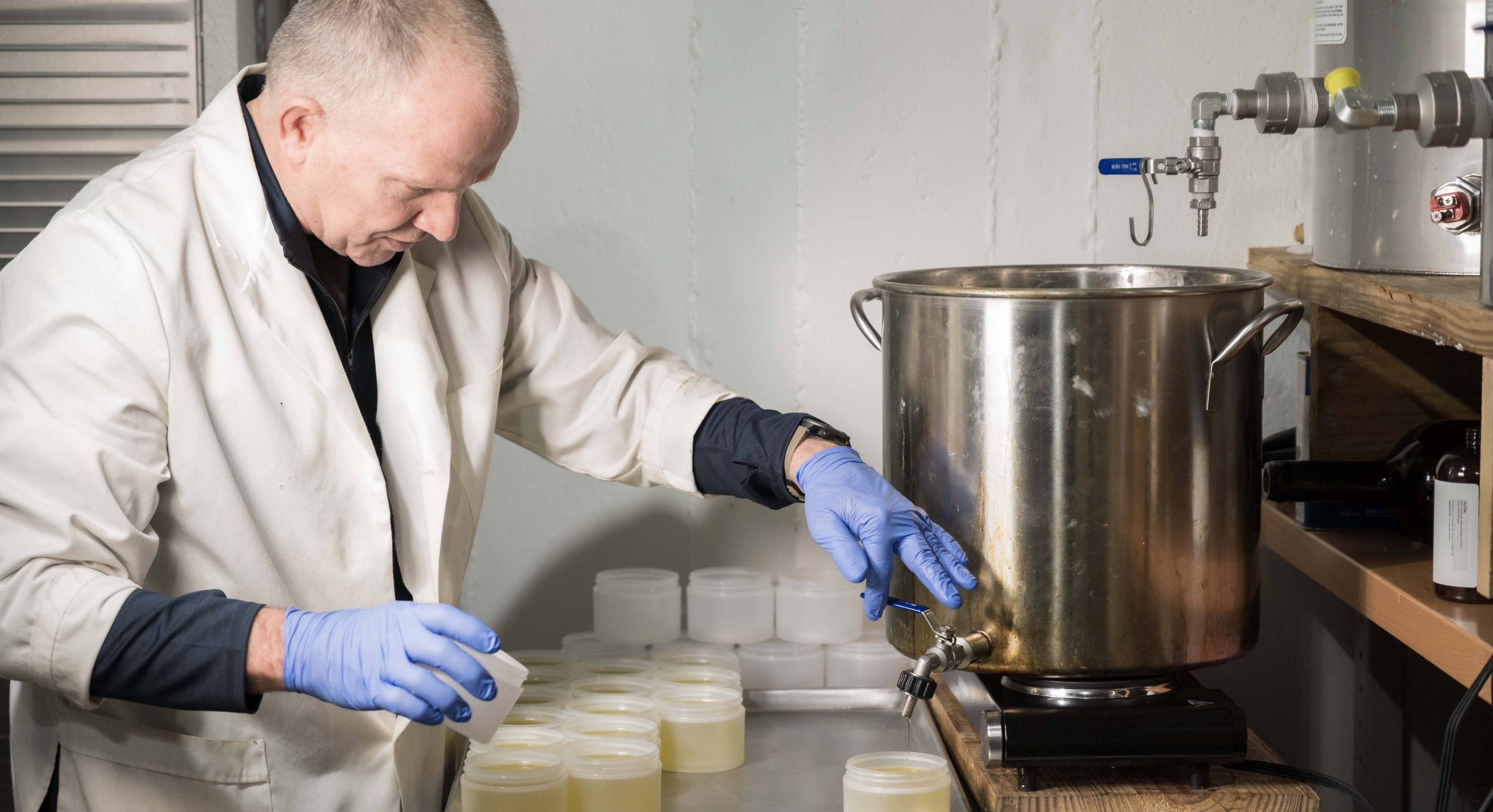 Naturally Formulated by Dr. Doug
Methodically formulated and handmade by Dr. Doug Strobel. Doug is a practicing neurologist in Indianapolis with over 25 years of experience. Through feedback from dermatologists and other colleagues, the original Miracle Balm was created. It is now trusted by dermatologists to help patients find natural eczema relief.
Real Reviews from Real Customers
This balm was introduced to me by my dermatologist 2 years ago. I've been using it almost daily since then. It is great for a daily moisturizer but is very effective for eczema for me and my young children. I prefer it over anything else I've tried!
Not only is this the best product we have found for our son's eczema / psoriasis, but the service of this company is unmatched. Delivery was fast and the handwritten note inside the box shows how much Dr. Doug cares.
I wish I would have found this before I used steroid creams on my daughter. They are not good for prolonged use and bleach the skin. This product stopped irritation overnight... so thankful I was referred to this natural product. This stuff works!😊
As Dr. Doug always says: "We're in the happiness business"
Throughout the years we've developed and refined a natural and organic product that actually works to make your life better. And as long as you're happy, we're happy.
90-day Satisfaction Guarantee
Natural & Organic Ingredients

Get 10% your first order and be the first to hear about our new launches, exclusive offers, and expert health tips from Dr. Doug.